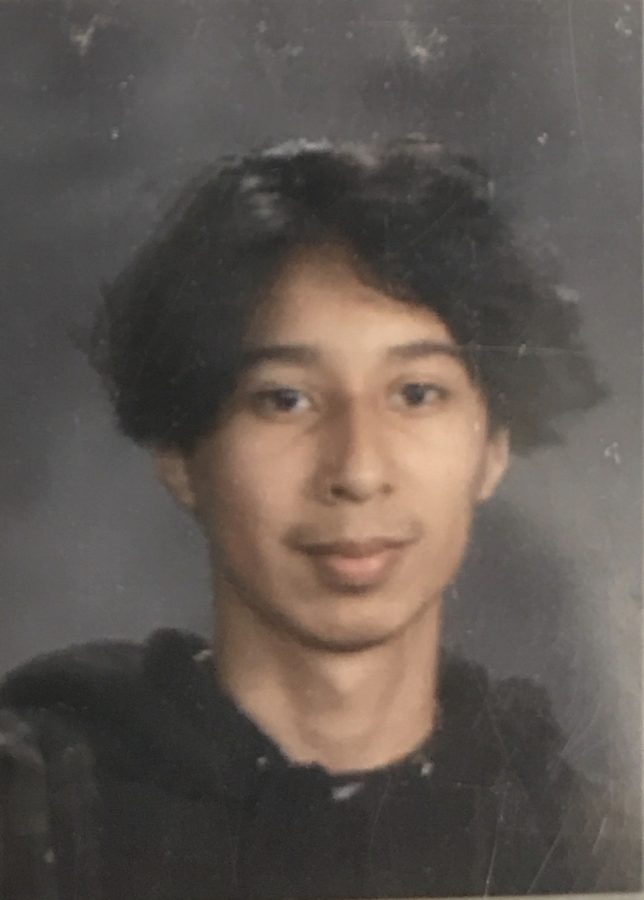 Jeffrey is a student at Gilbert High School. He was born on February 8, 2002 which means he's an Aquarius. He has three brothers, a sister, and he likes music. He seems ambitious, he wants to make music, art, cartoons, and a clothing brand so he already has plans for himself after high school. 
He's set on graduating and he has a few favorite classes like economics, journalism, math, and music history. His reason for being at Gilbert is similar to mine and probably most of the students at Gilbert. Ditching too much. In his free time he enjoys drawing, collecting cassettes, making beats and going to concerts. 
He's interested in art, music and horror movies. His favorite musician is Bones and favorite horror movie is Nightmare on Elm Street. He also likes the movie Mid 90's and the musician Pouya.
Jeffrey Moso, Staff Writer
May 10, 2020

Social Distancing

(Story)

May 09, 2020
May 09, 2020
May 07, 2020
Mar 04, 2020
Mar 04, 2020
Mar 02, 2020

What is the Bell for then?

(Story)

Feb 13, 2020
Jan 23, 2020

THE POUYA TOUR:THE SOUTH HAS SOMETHING TO SAY

(Story)

Oct 02, 2019

The Curse that made everyone go CRAZY!

(Story)

Sep 20, 2019

New Poet Laureates

(Story)