THE POUYA TOUR:THE SOUTH HAS SOMETHING TO SAY
Kevin Pouya also is known as his stage name Pouya is an American rapper from Miami, Florida. Pouya started rapping more seriously in the year of 2011 after dropping out of school before graduating, He and his childhood friend, Fat Nick, created the rap collective Buffet Boys- a group that later became the title of their record label. 
Pouya has released more than three albums. His most recent album The South Got Something To Say consists of 15 songs and was released on July 1, 2019. This was known to be his most anticipated album. Later, he released his deluxe version of the original that consists of more songs, with collaborations from Cuco, Boobielootaveli, Ghostemane,
and Rocci, etc. His most played songs are "Five Six", "Superman is Dead" and "I'm Alive". 
Pouya stated, "This has yet to be my most beautiful album ever," which I agree with, as it has a very unique sound to it with a meshing of trap metal, indie, and hip-hop. Every song is unique in its own way, including the instrumentals that were sampled for the song "Settle Down" featuring. Midnight Rush. 
Pouya ran his tour after a month of releasing his album, and I got the chance to experience one of his shows that was added last minute as the other show got canceled. He played alongside Ramirez a rapper from Grey59 a record label created by $uicideBoy$, his friend Boobielootaveli under the label of Buffet Boys that is owned by Pouya and Fat Nick. The show took place at the Observatory in Santa Ana on October 28, 2019. 
           I was an hour late but made it on time, the moment I was about to walk into the venue I heard the crowd going wild, screaming and yelling their lungs out as Ramirez played. Luckily, I was able to experience and hear him play for a few minutes. Then it was time for Pouya to come out. I was on the outer side of the venue rather than the middle, but that changed the moment Pouya came out playing "Superman Is Dead". I knew this was my first time seeing him so I had to take advantage and so I did. I ran through everyone making it into the middle and began to mosh along with everyone. 
         The experience was amazing. The atmosphere was unique and the people are so kind as they helped those who had fallen. The smell of weed filled the room. The heat surrounded the room, so much of it, my shirt was soaked with my own sweat. He brought out a special guest, a rapper from Memphis Tennessee known as Xavier Wulf. I could not be any happier, my chest aching due to yelling from singing. What made it even more exciting was that Pouya played one of my favorite songs from his album Underground Underdog which was released in the year 2016 called "Great Influence". Pouya is a great influence in today's music. Until the next tour. 
About the Writer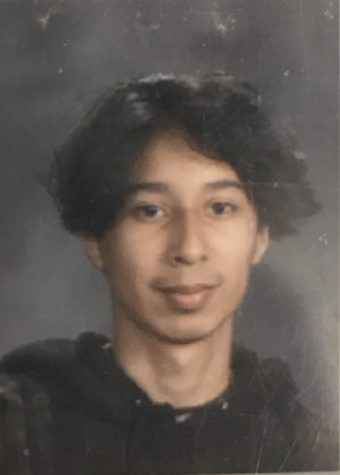 Jeffrey Moso, Staff Writer
Jeffrey is a student at Gilbert High School. He was born on February 8, 2002 which means he's an Aquarius. He has three brothers, a sister, and he likes...