Seniors' Mandatory Graduation Rehearsal Monday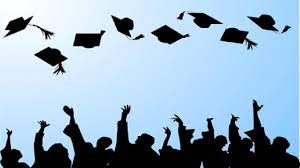 Senior students. It's almost time! Monday, May 22, 2023 is seniors' graduation mandatory rehearsal. Make sure you attend if you want to graduate. Not attending the mandatory rehearsal is a risk you should not take. Please attend. Thank you.
The Graduation Ceremony will be held Tuesday at 2PM. Seniors, you must be at Western High School by the tennis courts by 12:45. Congratulations to all the seniors who worked hard and completed their graduation requirements in time!