OCTA Workers Go On Strike, Over 250 Bus Routes Out of Service
Yesterday, it was made official that the OCTA (Orange County Transit Agency) workers would no longer negotiate and have finally gone on strike. With over 250 routes now out of service with the strike, this strike has left many people across Orange County without transportation to their jobs or schooling. Last month, a strike was planned, but avoided at the request of Governor Gavison Newsom, and the union had decided to return to negotiations, which OCTA has shown little to no interest in. It's unclear how long this strike will last, with many differing sources claiming it will last through to the weekend to Sunday, and others claiming it will last much longer.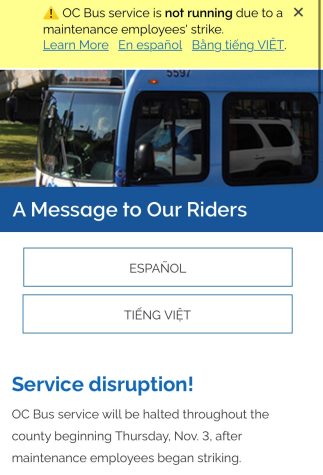 Reasons behind the strike can be attributed to unfair healthcare plans, wages and pensions both for the maintenance workers and the drivers, and overall negligence of employees' health, safety, and overall well-being. Workers had this to say. "We have done everything in our power to avoid a strike, but when OCTA walked away from the table, they gave us no other choice.". The union and OCTA officials will be meeting again on Friday, hopefully to finally resolve this long conflict, and allow people transportation once again.