Still in the Halloween Spirit?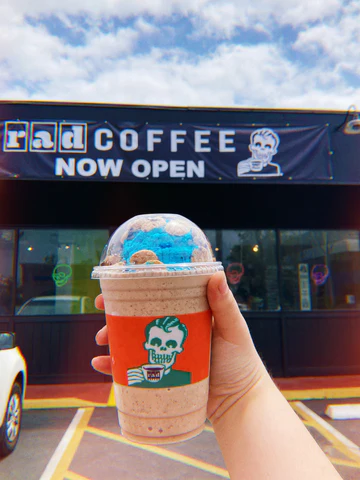 With the end of October right on our tail, and the holidays are right around the corner, people are feeling festive already, with many stores and shops already selling holiday themed goodies, but if you still happen to be possessed by the spirit of Halloween, or just have an eye for punk rock, Rad Coffee is the place to go.
With their first location opening in March of 2015, the owners behind these shops have had only had one goal in mind. Doing what they love and serving you killer drinks (not literally, of course), "bringing change and creativity to something as simple as a cup of coffee, by creating an environment that welcomes anyone and everyone and providing unique drinks that cannot be found anywhere else" (-Excerpt from their mission statement).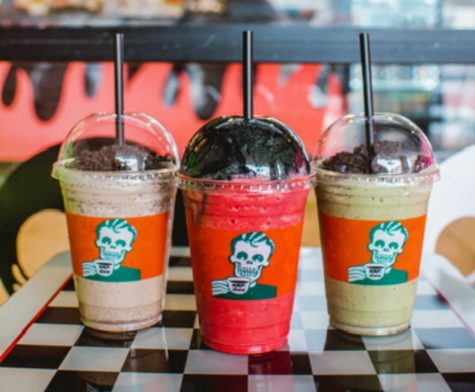 That is what makes Rad Coffee truly rad. With drinks like the Frankenstein, Cookie Monster, or Dracula, Rad Coffee is the place to get spooky, or to talk about your favorite bands. You can grab a drink at one of their spots in Covina, Long Beach, or Downtown Upland.
Check out their site!
https://rad.coffee/