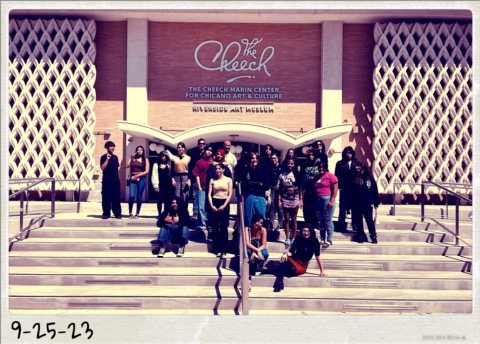 Student's from Gilbert got a private tour of the Cheech Museum loctaed in Riverside.
The Cheech museum is a Chicano art and culture museum. Its filled with meaningful things, Some art makes you feel really close to them and its a peaceful place to go. The art is amazing to look at.
students from Gilbert got to see the meaning behind the art. They got to do their own art. They had fun with friends and got to take pictures.
Cheech Marin is the owner , it's is a collaborative effort between stand-up comedian, actor, and writer, who has donated his collection of more than 700 pieces of Chicano art.