Today marks the 22nd Anniversary of this historically tragic day in America. This is a National Day of Remembrance and Service. Today, we thought we would share a reprint of the story Josh Perez wrote for the Gladiator Times two years ago for the 20th Anniversary on 9/11 because…
Gilbert High School Will Never Forget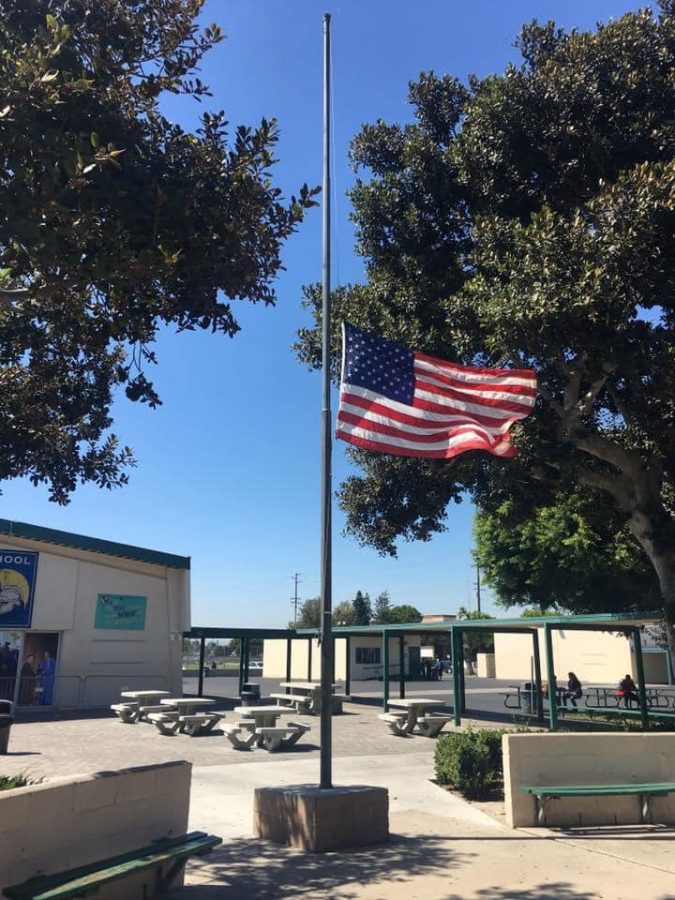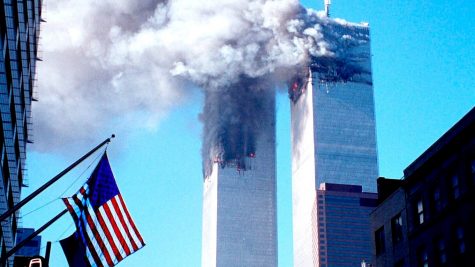 September 11th is a very tragic day in history. This year (2021) marks the 20th anniversary of the day The United States was under attack, and brought to our knees for a brief moment. We lost many innocent lives- people who thought that it was, "just going to be another normal day."
Today, we remember them. Today we are grateful and happy to be alive. To be free. To have a voice. Horrible events happened inside the Crash of the Twin Towers, the Pentagon, and on board flight 93. The falling people, Lost relatives, Lost firefighters, Lost police officers, Lost buildings, Lost pilots, and it goes on. For us students, who weren't even born yet, it is hard to understand the emotion of that day. But many of our teachers and staff remember exactly where they were, how they felt, who they lost and who they remember, and what lessons were learned. Here are their stories…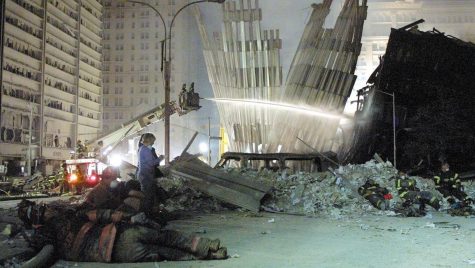 Mr.  Shickler ~ Science teacher. "A friend called and told me to turn on the tv. I was still in bed. I knew several people who were there. My brother worked at the world trade center at the time. His girlfriend narrowly escaped the debris cloud from the collapse by diving into a magazine kiosk. His co-workers saw the plane hit from their building. A friend had an  appointment in one of the towers that morning. He arrived shortly after the plane hit, and saw people jumping from the building. Another friend was there, and had to walk all the way home to New Jersey across the bridge, covered in white dust. No matter how powerful a country we are, we are still vulnerable, and can't take that power for granted."
Janelle Frese ~English and Journalism Teacher. "I was driving to work when a friend called me and told me to turn on the radio. I usually listen to music, but I quickly turned on the news and heard that 'a plane had crashed' into the twin towers. It didn't seem real. When I got to work (Gilbert West campus at the time) the janitor, Rory, set up a tv in my classroom, and just when we powered it on, we witnessed the first building collapse. It was horrifying and shocking to see. I thought of my own family. How are my children observing this at school? My little daughters were only 4 and 6 at the time. My brother was a Delta Airlines pilot and I knew he was flying that morning. Was he safe? Were there any terrorists on board his flight? I did not know what else to do, but remain calm, quiet, reverent. I kept the news on all day as my students needed to feel connected, but I kept it quiet, volume low, so we could talk and listen to each other. It was a very somber day. Later that night, as I listened to the questions my little daughters asked me, I decided to turn off the news and put on a movie for them. They picked Godspell which was shot entirely in Manhattan, NYC. Characters in the film actually sing and dance on top of the world trade center. It brought me to tears, but my children took comfort in seeing New York City in tact with happy people singing and dancing. The movie Godspell has become our little family anthem of hope, especially the song All for the Best.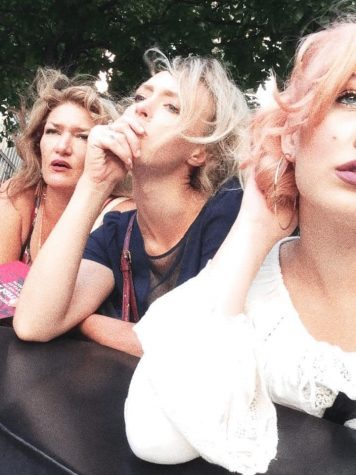 I did not know it at the time, but I was connected to someone who died that day. She was a Nebraska Softball player who played several years before me. Julie Geis. She worked in the WTC for Aon Corporation. I took my family to New York in 2016 near the 15th anniversary of 9/11 and we saw her name on the memorial wall. Another Nebraska friend of mine was killed in a terrorist attack in a nightclub in Bali about a year after 9/11 – Jake Young. Devastating. So many great people have been taken too soon and unfairly; but even in tragedy, I have witnessed people come together for the greater good of humanity. In remembering 9/11 we all have a chance to know hope, resilience, and the power of relationships."
Laura Karels ~Independent Studies. "I was taking my uncle to the Santa Ana train station after he visited with my family. I was 21 and going to go to my college classes later that day. All of a sudden, Uncle Kenny and I heard at the station over the announcements, 'any unattended bag will be subject to police search.' My uncle told me to go ahead and go home (we still had no idea what was going on). As I was driving away from the train station, I saw many police cars heading towards it. Later I found out that the trip that should have taken an hour and a half for my uncle to get home, took about 11 hours because they kept stopping the train to search it.  As I was on my way home, I heard the news on the radio and tried to get home even faster, because I knew my mom was alone and probably freaking out.  I got home and mom was beside herself, crying and scared. I think I was watching the news as the first tower fell, and then I think I went into a kind of shock, just watching the news as the second tower fell as well. I had never seen anything like it.
Close to that time, within a few hours, they grounded all of the planes in the United States and that was strange too, because we lived directly under the flight path for John Wayne airport, so we were used to hearing planes come in for a landing. It was eerily silent. My dad came home from work later and we watched the news all day and night. I told my parents that I was going to go to class the next day and my mother didn't want me to, because we basically had no idea what was going on, if there would be another attack, would we see the military rolling down the street?  We also lived near Disneyland, and Disney stayed closed that day due to fears of it being a target. After we found out that the terrorists were Middle Eastern, my mother told me not to tell anyone that I was part Middle Eastern, because she was afraid that I might experience some of the backlash that people experienced after the attacks, even though they had no part in it. I didn't think that would happen, but unfortunately many things have happened that I never thought would happen.  It was a very sorrowful time for many reasons.
I didn't know anyone personally who died in the attacks, but many of my friends and family have served in the military and were sent over seas after the attacks. Their lives were also changed because of 9/11. The biggest lesson learned from this day in history? Don't take anything for granted, love your family and your friends. Don't live in fear, but appreciate what you have. We should All take a moment of Silence right now and pray for the families and people who who went through Denial of losing a Loved one, Trauma, and going through the most Miracle-saving chances of surviving in one of the towers."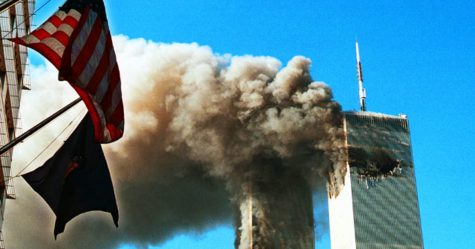 Michael Seltzer ~ Counseling Department. "I had just finished working out and getting into my car to drive to work.  I was listening to the radio and the morning show was just talking about it.  I called my wife (back then cell phones were just for making calls) to see if she was watching and what was happening.  She didn't know anything about it, turned on the news and saw it for the first time. All students wanted to do that day was watch TV and see what was going on, but there was very little information. (The biggest lesson learned from this day in history) Be thankful for every day we have.  People went to work that day and didn't know that their lives would change forever."
Katrina Weed ~ Nurse. "I was at my cousins house,  I had spent the night there. I woke up to her brother yelling that we were being bombed, because there was a lot of confusion on the news at first. It was very scary. I was 18 years old. My sister was living in New Jersey at the time and we were worried about her safety. Treat people well, because anything can happen at any time."
Kenia Sandoval-Rodriguez ~Counselor. "I was waiting to be called for an interview at the district offices of AUHSD. I later got the job as a SPED Aide and 20 years later I started to work for AUHSD as a School Counselor. I (didn't know anyone personally who was involved) but I feel like every single person involved is part of my life. From something truly awful, our Country grew stronger.  We stopped to reflect what Life should be."
Marco Tran ~Technology Services Technician. "Our capability for compassion and solidarity with one another far outweigh any hateful or destructive act meant to divide."
___________________________________________________________________
Today is the day to remember all of those who lost their lives and were effected in this tragic event. Personally, I am praying for families and hoping they are okay. I will never fully understand myself why this happened. Why were so many lives taken away? So many families and even my peers were left with broken hearts. May those who died rest in peace.