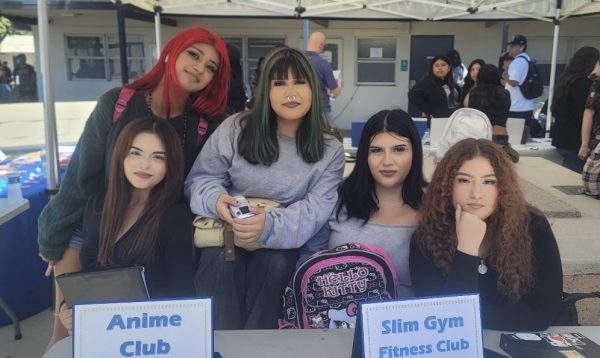 How many of us have heard about Friday Night Live (FNL) and do we know exactly what they do? Friday Night Live is a program all across California that was started in March of 1996. The FNL Club is a leadership class here at Gilbert High School that can be taken during 3rd period. In this class students make sure to promote a healthy lifestyle free of alcohol, tobacco, and other substances. Friday Night Live's mission is to "provide opportunities for positive and healthy youth development by engaging​g youth as active leaders and resources in their communities."
Miss Resch has been the advisor for this class and club since 2010, and every year she makes sure that her students – whom she calls her "Family" – feel safe and comfortable in her class. Being in this club means you get to help set up for school events as well as go on field trips that only the leadership clubs get to go on. During these events we make sure to have fun without substances using our natural highs.
Although being in the club means you get to have fun, you also have to meet certain expectations from not only Miss Resch, but from all the staff. This means you have to think about the way you act and talk because you're representing the whole school.
This quarter, class members include our seniors Nicole, Maggali, Cristy, Maritza, Des, Kaitlyn, Star, Mona, Liz, Jasmine, Jocelyn, and our Juniors Henessy, and Mario. All of these students help set up and talk during their Wednesday lunch meetings, these meetings were started for the students who aren't able to take this class during third period but still want to be part of the club. The meetings usually start about 5 to 10 minutes after lunch starts in room 38.