Last Blood Drive of the Year was Here
The blood drive was yesterday! Gladiators were asked to sign up for the blood drive through ASB. The donations were drawn from the City of Hope, who will be sending blood for transplants to City of Hope medical hospital.
The blood drive was held in the cafeteria from 8:30 until the end of the school day. Students and staff could donate any time before lunch that the student chose to be called out of class.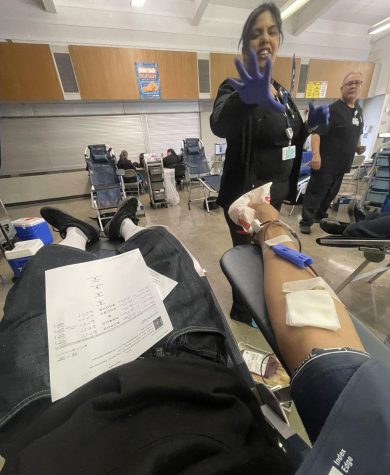 Students with a fear of needles may have been a bit distraught or scared of the idea, but according to numerous students asked it was nearly painless.
The blood drives are regular community event and usually come around 2-3 times a school year, and all students are welcome to support those who need it.
The following Gilbert Gladiator students have donated blood three times this year:
Have a great day Gladiators!