Red Ribbon Week
Red Ribbon Week is an alcohol, tobacco and other drug, violence prevention awareness campaign that millions of people celebrate! It occurs in the month of October and most of the United States participates. Red Ribbon week is the nation's oldest and largest drug prevention awareness campaign.
You may wonder how Red Ribbon week started, it began after the death of a drug enforcement administration special agent, Enrique "Kiki" Camarena. In the year 1985, he was brutally murdered by drug traffickers that he was investigating in Mexico. After his death, people wanted to honor his sacrifice. Local celebrations began in California, which is where Enrique grew up.
Schools around the United States celebrate and spread the important phrase of  "say no to drugs" to all students. Our school Gilbert High School, participates the whole week with different fun activities. With fun music, grabbing everyone's attention, spreading the positive mindset to all, the teachers and students would play games together. The students get to have the audience with everyone on campus, and the aura is filled with laughter, smiles, and goofiness! Most students at Gilbert like to watch the "pie throwing" activity, which involved a handful of teachers and students who got to create a pie of whip cream, chocolate nutella and throw it across the stage to hit which ever teacher they felt to! It's quite entertaining to watch because some teachers would purposely try to put there faces in front of the pie.
This phrase "say no to drugs", it is very important to drill into the young generations' minds, to get through that drugs aren't the path to go down. Some young children are sadly raised into families that abuse the use of drugs and alcohol, so the children don't understand what is right and what is wrong. Then there is a category in which the children feel it is cool to do drugs. I think there needs to be more ways to extend the young mindsets to go out and be kids! Try getting involved in sports, doing fun activities to distract them from the negative paths that most children get stuck in.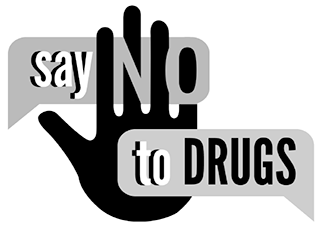 About the Writer
Annaysa Sanchez, Staff Writer
My name is Annaysa Sanchez but most know me as "Anna". I am 18 years old and the youngest of 3 older siblings. I have a brother named Gabriel Sanchez that...