Senior Night at the Angels' Game
On Tuesday, April 25th Gilbert High School seniors joined with other high schools' senior classes to enjoy a night at the ball park. They had their senior night at Angel Stadium where they watched the Angels defeat the Oakland A's 5 to 3.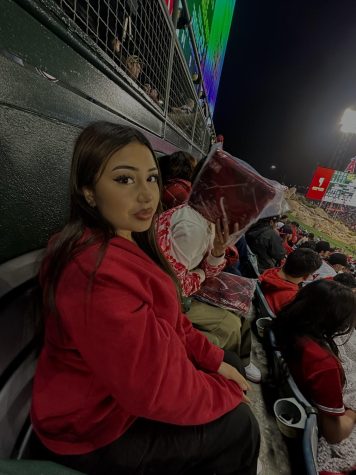 As the seniors entered the gates of the stadium they received free Mike Trout and Shohei Ohtani blankets. Students were free to roam the stadium to explore exhibits and perhaps purchase more souvenirs, snacks, and food like nachos, hot dogs, and dippin' dots.
Teachers, Ms. Rosete, Ms. Buitron, and Mrs. Arvizu also enjoyed the game. It was a beautiful night under the stars, not too cold, but cold enough to warrant good use of the free blankets.
Gilbert High School appreciates this partnership with the Anaheim community.