Gun Found In Gilbert High School Student's Backpack Causes Concern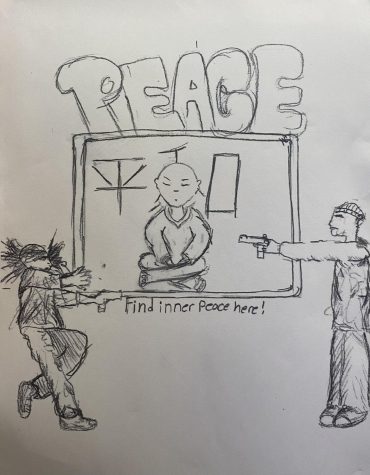 This weekend parents and students received an email from Gilbert High School. The title read, "Urgent Notification: Weapon Found On Campus – Important Information For Gilbert HS Community."
My mom sent me this email and told me to read it. She said that it was really scary to think that something like this could happen on my campus. I understood her concern and agreed with her. It was and is scary.
According to ABC News, There have been more mass shootings than days in 2023. 39 of those mass shootings have been school shootings.
They are mainly happening in the United States, and have become a very big issue for our country. It is horrible to see parents speaking on television about gun violence being the reason why their child is no longer with them today. 
It appears that school shootings happen a lot more in rural areas as opposed to bigger cities. Maybe this is because people in rural areas, like in Texas, for example, have grown up with guns or parents who teach their children how to hunt. Gun culture, for some, might be normal. And that is fine for them, but when you don't know how your child's mental health is developing, then that's when it becomes a problem. If your child has or has had suicidal thoughts or thoughts of hurting other people, you should NEVER allow them to own a gun or any type of weapon.
"
There have been more mass shootings than days in 2023.
— (ABC News)
With regard to our campus, I truly do not see a student at Gilbert having a gun in their backpack for the purpose of hurting multiple students. Attending a continuation school is unique. There are a lot of people that come from other schools, and that also means there might be people from rival gangs who attend at the same time. The weapon may be a symbol of dominance or toughness, or, arguably, protection.
Regardless, no one should bring a weapon to school for any reason. The student that did bring the weapon to school should get counseling so the school can get a better understanding on why they brought the weapon, and what their intentions were with having it on them in the first place. Gilbert did a great job sending an email to all parents and informing them of the situation.