End of Quarter 3 is Next Week!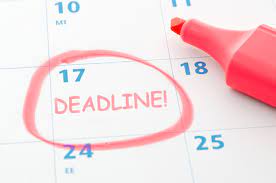 Quarter 3 is coming to an end!
Hey Gladiators Quarter 3 ends Friday, March 17. We are currently ONE WEEK away so make sure you are turning in all work you may be missing. If you have 5 periods it would be a great way to gain 25 credits, The quarter may end the 17th but the deadline for any work you may be missing could be as soon as this Friday, make sure you talk to your teachers for any information on the last day to turn in any work.
Finish the quarter strong!