World's Finest Chocolates Make it Worth Your Investment for Seniors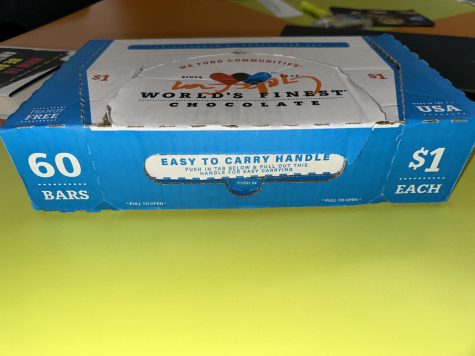 Seniors are selling World's Finest Chocolates to raise money for their senior expenses. The chocolates are being sold for one dollar per bar.
There are a variety of flavors to choose from like Caramel, Almond, Wafer, Crisp, Milk Chocolate, and Dark Chocolate.     The expenses cover payments for senior caps and gowns, Grad Nite, Senior Night, and the yearbook.
Seniors can sell any amount of boxes as they wish. Ten to twelve boxes sold covers all senior expenses! One box comes with 60 bars of chocolates. Thirty of those dollars are added to senior accounts and the rest goes to an account to buy more chocolate boxes.
Don't forget to support any seniors walking around with their boxes. You'd be doing two great things, supporting and eating a yummy snack around school!