Fate of Last Ex-Cop Charged in Floyd Murder Lies With Judge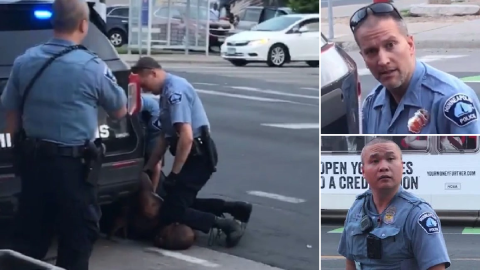 The attorney for a former Minneapolis police officer who held back bystanders while his colleagues restrained a dying George Floyd said in court filings Tuesday that his client is innocent of criminal wrongdoing and should be acquitted on state charges of aiding and abetting murder and manslaughter, but prosecutors argued in their filings that Tou Thao "Acted without courage and displayed no compassion" despite his nearly nine years of experience and that he disregarded his training even though he could see Floyd's life slowly ebbing away.
The state and federal cases against Derek Chauvin and the two other officers involved have largely been resolved, except for Chauvin's appeal of his murder conviction. Thao asked Hennepin County Judge Peter Cahill to decide, based on stipulated evidence, whether he is guilty of aiding and abetting murder and manslaughter in Floyd's killing, rather than going to trial.
Thao, Kueng and Lane got federal sentences ranging from 3 1/2 years for Thao to 2 1/2 years for Lane and are serving their time in prisons in otherstates, as is Chauvin, who pleaded guilty to a federal civil rights charge and is serving a 21-year sentence that will keep him in prison longer than the 22 1/2-year sentence Cahill gave him on the state second-degree murder charge because he would qualify for parole earlier in the state system.