"Foster Friends" Volunteer Day Was A Success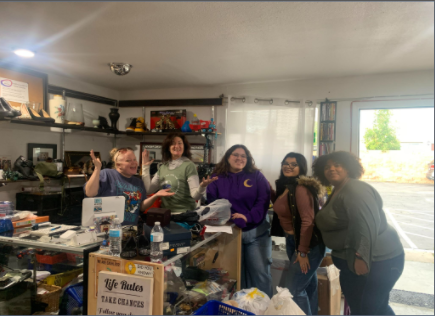 Martin Luther King Day was celebrated on Monday, January 16th with an event organized by Lexie Rocha and members of the GSA Club to help clean and manage inventory at the "Foster Friends" Thrift Shop in Anaheim.
Foster Friends is an all volunteer organization and they really appreciated the help from our small group of Gilbert High School students.
Thank you, Lexie, Rochelle, Char, Destiny, and all the helpers who showed up to serve today. 
GSA president Lexie Rocha said, "It feels nice to help out in a way that means so much to this community."
If you want to help and volunteer, feel free to contact Lexie Rocha via the GSA