FC Dual Enrollment Program
Hey Gladiators, did you know the Gilbert High School is partnering up with Fullerton College in providing Gilbert with Dual Enrollment courses?
What are some benefits of participating in Dual Enrollment?
You can START college NOW!
Save time and money in books and tuition.
Earn both High School and College credit.
College units transfer to most Community Colleges, UC's, Cal States and privates.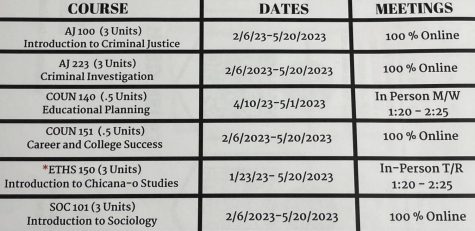 *BE AWARE THESE CLASSES ARE SUBJECT TO CHANGE
If you are interested
Step 1: Sign Up here: Dual.Enrollment Sign-Up
Step 2: Complete the following application: use the following link to complete the application: Youtube.com// FC Dual Enrollment 
Once completed send your SCREENSHOT of your confirmation to:
Text (714) 278-3607
SIGN UP NOW AS SPACE IS LIMITED!