University High School is on lock-down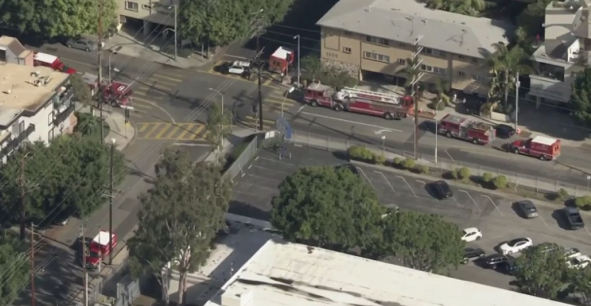 University High School in the Sawtelle area of West Los Angeles is on lock-down Wednesday morning after reports of a person with a rifle on campus, officials said.
Around 10 a.m., the Los Angeles Police Department received reports of a man with a rifle on campus.
The school, located at 11800 Texas Ave., was placed on lock-down.
LAPD and Los Angeles School Police officers are at the scene and searching the campus.
"There is NO evidence of a shooting or person with a gun at this time," school police officials said in a tweet.
The Los Angeles Fire Department is staging in the area.