Shooting At A House Party On December 2nd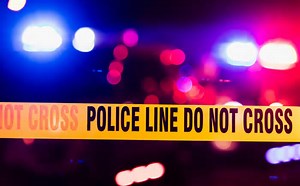 On December 2, 2022, at around 10:25 p.m. the Anaheim Police were responding to a nearby call of shots being fired at a house party. An 18-year-old man was shot. The house party was on 900 block of S. Sherrill Street. As police personnel arrived at the area, a confrontation occurred between an 18-year-old male. An officer- involved shooting occurred and the male suspect was struck at least once by the police gunfire. The suspect was treated at the scene by responding Anaheim officers and personnel from Anaheim Fire and Rescue before being taken to a local area hospital for further treatment. The suspect remains hospitalized in stable condition. A gun, believed to belongs to the suspect located at the scene.
The Anaheim police officers responded to the location of the original call for service where they were confronted with a large house party. Due to the nature of the original call for service (reports of the shooting ) and the number of subjects, assistance from the Orange County Sheriff Department was requested, OC Sheriff Deputies responded and assisted APD personnel with scene perimeter and containment. The investigation into the shooting at the party, and if the wounded suspect was involved in the shooting is ongoing.
Personnel from Orange County District Attorney's Office respond to the scene to conduct an officer-involved shooting investigation. Members of the Office of Independent Review and the City of Anaheim Police Review Borad also responded.
The Anaheim Police Department Homicide Detectives and the Major Incident Review Team (MIRT) along with personnel from internal affairs also responded to the scene of the investigation.