Great American Smoke Out 2022 Creates a Spirit of Playful Competition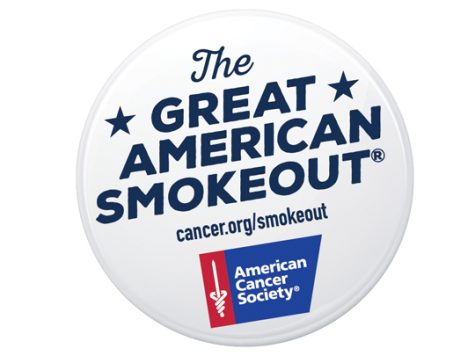 Every day at lunch for a week, there was something fun to do, to see, and to talk about, and all for a good cause: save lives! Whose lives? Our lives. Smoking is the leading cause of lung cancer and heart disease, and by staying healthy- not smoking- we can lead the way for a better future for ourselves and everyone around us.

Choosing healthy habits and getting involved in fun, alternatives to smoking are a few ways we at Gilbert High School celebrated this national event.

We also enjoyed a staff vs. student eating contest. The staff defeated the students by about a half of a second. See the video footage here:

Glad Times Productions 22

We also held a school-wide door poster contest. Classroom designs with "no smoking" messages were judged and the top three were awarded prizes. Here are the results:

3rd – Room 11

2nd – Room 25

1st – Room 2

The judges were very impressed and made positive comments about each poster. Congratulations, Room 2 for taking home the trophy!