Gilbert Gets Recognized as a Model Continuation School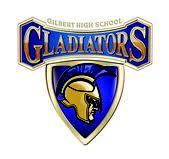 On Wednesday, November 9th, Gilbert High School was visited by William Martin, a representative from The  California continuation education association.
He was here in order to examine the campus from a student perspective, and determine whether or not Gilbert is worthy of being a model continuation school. Mr. Martin is a teacher himself, having worked for the association for 15 years. Our application went through a lengthy process, however Mr. Martin stated that hopes were high for our consideration.
There was a student focus group held to share stories and experiences on our campus. Many students described our school as a sanctuary, a place where they can go to feel comfortable and safe. We are ineffably proud of our student body and the amazing environment we have created.
As a result of the process, it was declared that we have now receive the distinction of being a Model Continuation School! Mr. Lara expressed his gratitude to the staff, teachers, students, and all involved. "I wanted to give a short note of gratitude to you all and announce that the visiting team was extremely impressed by your work. Your testimonies and stories  really moved the visiting committee. They commented on the unity among staff and the caring environment we create on our campus."
Mr. Lara added, "They loved our student testimonies and were excited to learn about our power up and civic engagement lessons.  They commented about how amazing it is that we are not test score driven, but instead driven by building strong relationships and career real world readiness.
Now, Gilbert High School is being officially recognized as a 2022-2023 Model Continuation School. Lara is extremely proud to lead the team of teachers and staff and said,  "I am humbled to be working along such a great team of educators."