Bags Of Hope are Back for the Holidays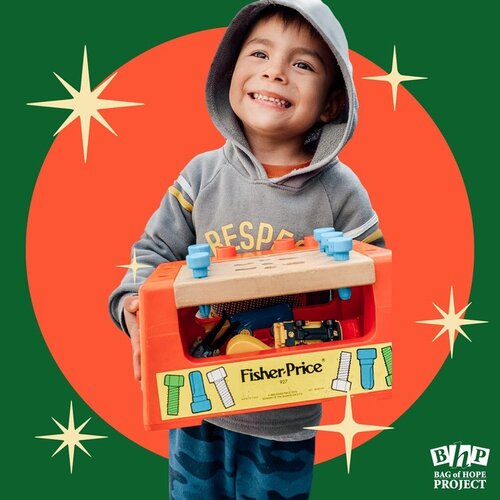 If you have a kind soul this one is for you. Each Holiday, thousands of children in our community miss out on joy of opening a present on Christmas morning, the joy of going trick-or-treating, or spending time with any loved ones. Let's put that to an end to that today.
Bags of Hope project aims to meet the need in a simple profound way: To inspire students, teachers, parents to fill a bag with toys, school supplies, and other items for a child whose family is homeless or in transition.
The goal is to give the homeless youth of Anaheim a legitimate holiday season. The average amount of $$$ being spent on each bag is $100-$125
Several classrooms are sponsoring children this year again. Bags will be picked up based on the # of bags each class has said they can fill. If you haven't signed up yet, feel free to team up with other classrooms,  employees, etc.
For more information and updates there website is the link down below: