Dual Enrollment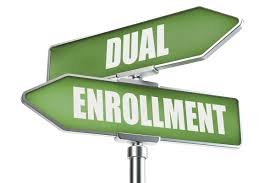 Dual Enrollment is a college course here at Gilbert High School that students are able to take and get college credits. There are college professors that attend to teach the students taking the course. Students that take this course are able to pre-register when they are going to attend college because they have already taken the course. The credits will follow the students into college.
There would be another college course program for Introduction to Chicano Studies. This college course would be taking place from September 6th, 2022, through December 10th, 2022. These classes are taken in person every Tuesday and Thursday during the 5th period in room 20. If you would like to join this class you are able to sign up in the counselor's office in room 46.
The counselors encourage students to explore and try new things. They are looking for about 20-23 students to take this program. These classes are for high-schooler to take and get the opportunity to experience new things in life. This is a once-in-a-lifetime opportunity for students to experience new things and get a head start when it comes to college.