Death Toll and Destruction of Hurricane Ian
One week after fierce winds and rising water people started to clean up the mess Hurricane Ian left.  Peoples properties are finally dry enough to start cleaning up the overwhelming mess left by Hurricane Ian. But in some places homes could only be reached by boat or by wading through chest-deep water. Inland flooding, which shut down parts of Florida's interstate highways for days, is a grim reminder that hurricane damage is not limited to coastal areas.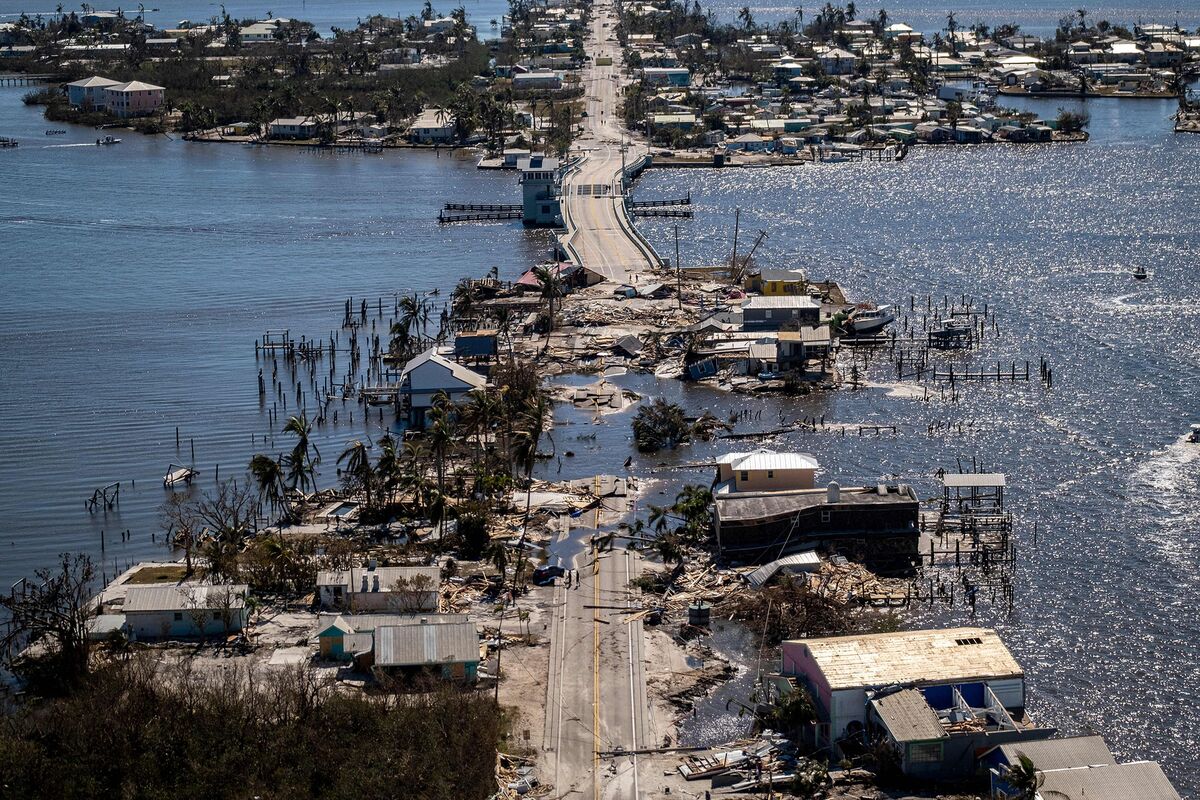 Blue tarps, downed trees, and mountains of soaked furniture and scrap metal are a common sight in North Port, where residents were hit hard by Hurricane Ian only to suffer even more flooding days later, as rivers and canals overflowed with rain runoff.
Arcadia first suffered the immediate effects of the Category 4 storm as it swept east, bringing torrential rains and hurricane-force winds to the interior of the state. In coastal Florida, utilities are still trying to restore power, especially in the Fort Myers area, which felt the brunt of the storm, but further inland, extensive flooding triggered by the storm persists in much of De Soto County, including Arcadia. In the days following hurricanes, water runoff can dangerously swell rivers, a phenomenon called sheet flow.
The U.S. National Oceanic and Atmospheric Administration has said that more than half of deaths related to hurricanes are typically related to inland floods. In De Soto County, hundreds of people were stranded in their homes for days, forcing them to rely on National Guard air boat deliveries of food and water.