Young Entrepreneur: Yaretzy Contreras
Meet 16-year-old Yaretzy Contreras, a young entrepreneur who started her lip gloss business. Glossy Lips, by Yara. We fellow staff writers, April Matamoros and Kaeden Morgan, sat down with her and asked her some questions.
Yaretzy is a student in an entrepreneurship class taught by Ms. Hernandez on the ROP side of campus. She started developing prototypes of what would now be her product by experimenting with items such as petroleum jelly, coloring, and more through a tedious process of trial and error.
Q: What made you decide that you wanted to make lip gloss?
A: Plenty of women struggle with dry lips. Also, plenty of girls use lip gloss daily.
Myself included.
Q: What were the challenges of making your product?
A: When I first started making lip gloss, there were consistency issues. Sometimes it would be too oily or sticky, so it took some time before I was happy with what I made.
Q: So, what flavors/scents do you offer?
A: Bubblegum, strawberry, watermelon, peppermint, apple, cotton candy, peaches and cream, to name a few, with more to come. They're organic, nourishing, hydrating to your lips, and not sticky! Some have pigment, and some have glitter.
Q: So, how's your business been going so far?
A: I've sold ten items so far. I'd say I've had a pretty good start.
Q: What are your plans for the profits of your business?
A: I plan to invest in my community by donating to shelters and youth support groups. Then whatever I would have left, I would invest in aspects of my business.
Q: Where do you see your business heading in the future?
A: Well, shortly, I could start selling my products online. It would be nice if I had my own little office or spot to work.
Q: What are your goals for the end of this month?
A: By October, I would want to try at least to sell about fifteen items. Then at the end of the year, that number could be around fifty.
Q: What other items would you consider selling?
A: Keychains that come with lip gloss, kits, or bundles, like a matte lipstick. For now, I want to focus on lip gloss and lip-oriented things.
Q: What are you going to do to keep your business growing?
A: Well, I have an Instagram so far that I use to promote myself. Especially with the tools Instagram offers to businesses. I could use that to my advantage. I'm probably going to make a TikTok account that I can also use in the same way. Getting yourself out there is essential, and social media is a great way to do that.
Q: Speaking of social media, do you have any?
A: My Instagram is @glossylipsbyyara, which you can contact me on. I take Venmo and cash.
Leave a Comment
About the Contributors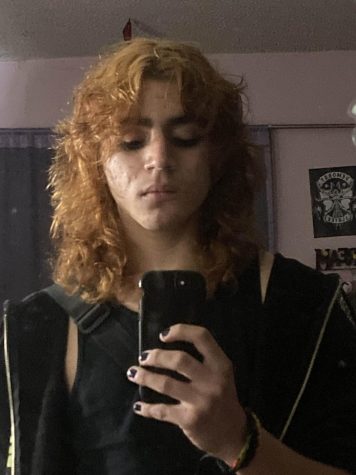 Kaeden Morgan, Staff Writer
Hey! My names Kaeden but you can call me Kade! I'm a Junior at Gilbert High School who loves music, videogames, and to make a difference in our world. ...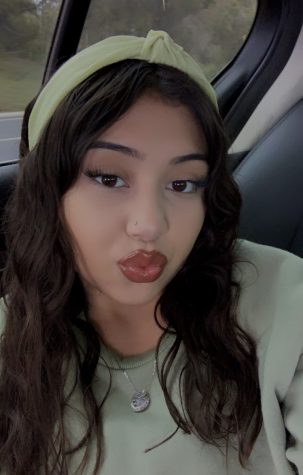 April Matamoros, Staff Writer
HIII Im April and I am a senior at Gilbert High School and I love watching movies.