Hurricane Ian Is Expected to Be One of The Worst Hurricanes of This Century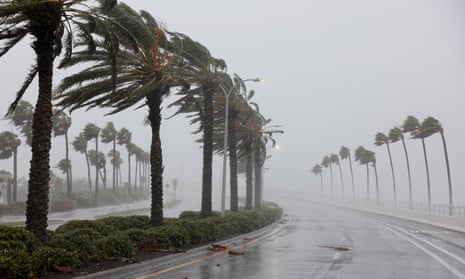 Hurricane Ian is damaging cities across southwestern Florida. Rising waters have caused severe flooding in many parts of the region. Hurricane Ian came ashore as one of the strongest storms ever to strike Florida, moving across the state with damaging winds, heavy rains and storms surges that left people trapped.
Millions of Florida residents faced a harrowing night as wind, rain and storm surge from Hurricane Ian pounded the southwestern coast and moved inland late Wednesday on a path toward Orlando, knocking out power to more than 1.8 million customers statewide.
A storm surge of up to 12 feet submerged cars, knocked over houses, and trapped residents near where the hurricane came ashore west of Fort Myers. The winds sustained up to 150 mph, some places remained too dangerous for water rescues, officials said, adding that they were taking down addresses to deploy resources once it was safe.
Ian is among the most powerful storms to strike the United States in decades, and Gov. Ron DeSantis said it would go down as one of the strongest in Florida history. Many sheriff departments are receiving lots of 911 calls and that hundreds of deputies were waiting to help as soon as the wind fell to a safe level. (45 m.p.h)