California: First State to Regulate Sale of Gas-Powered Vehicles
On Thursday, the California Air Resources voted to develop regulations to phase out sales of gas-powered vehicles to battle climate change. This means that all new cars sold in California by 2035 will have to be electric or hydrogen-powered. Los Angeles is considered to have the most polluted air in the country infamous for its smog and combination of ozone and particle pollution. Transportation accounts for about 50% of California's greenhouse gas emissions.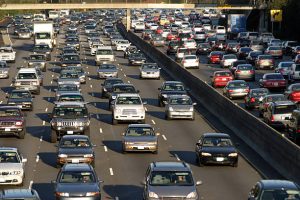 "This is the most impactful step our state can take to fight climate change," said Governor Gavin Newsom. "For too many decades, we have allowed cars to pollute the air that our children and families breathe.
Californians shouldn't have to worry if our cars are giving our kids asthma. Our cars shouldn't make wildfires worse – and create more days filled with smoky air. Cars shouldn't melt glaciers or raise sea levels threatening our cherished beaches and coastlines."
California plans to lead the nation by joining 15 countries that have committed to phasing out the need for fossil fuel-powered vehicles. 
It is projected that these regulations will achieve a 35% reduction in greenhouse gas emissions and an 80% improvement in oxides of nitrogen emissions from cars throughout California. What does this mean if you still own a gas-powered car by then? This will not prevent you from owning one, and won't prohibit the purchase of a used gas-powered vehicle. This is believed to be one of the most ambitious changes in the auto industry as this will undoubtedly force manufacturers to either comply or stop selling their vehicles in CA. By 2026, a third of new cars sold must be electric.
 One of the many barriers to a cleaner California is the cost of zero-emission vehicles. Though, states offer rebates up to thousands of dollars to offset high costs. According to Gov. Newsom, by the time these rules go into effect, the costs of zero-emissions vehicles be lowered and the cost to power the car mile for mile would be less than compared to a gas-powered vehicle. Also, there has been an acceleration in infrastructure to support these zero-emission vehicles, yet it isn't enough.
As of 2022 there are about 80,000 power/charging stations. Far short of the 250,000 that is wanted by 2025. Only time will tell how successful Gov. Newsom's efforts have been.
Sources: NPR, Office of the Governor.
https://www.npr.org/2022/08/25/1119381508/california-ban-gas-cars-2035
https://www.gov.ca.gov/2020/09/23/governor-newsom-announces-california-will-phase-out-gasoline-powered-cars-drastically-reduce-demand-for-fossil-fuel-in-californias-fight-against-climate-change/
Leave a Comment
About the Contributor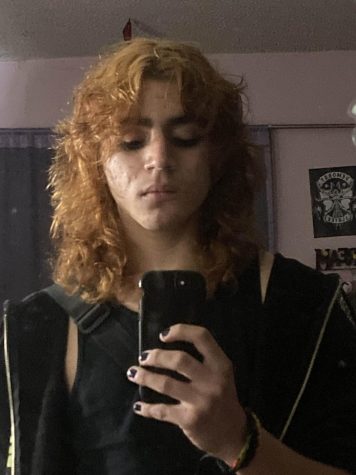 Kaeden Morgan, Staff Writer
Hey! My names Kaeden but you can call me Kade! I'm a Junior at Gilbert High School who loves music, videogames, and to make a difference in our world. ...