Russo-Ukrainian War Update – May 9th, 2022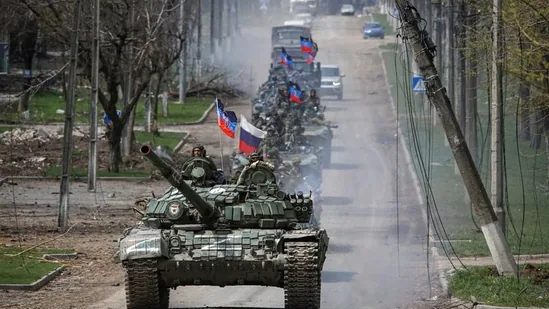 On Monday May 9th, 2022 Russia held their annual Victory Day march to commemorate the Soviet Union's defeat of Nazi Germany in World War II. President Vladimir V. Putin of Russia on Monday hailed his country's army for "fighting for the Motherland," delivering a defiant speech at the annual Victory Day commemorations in Moscow that falsely depicted his invasion of Ukraine as an extension of the struggle against Nazism in Europe. The address was carefully aimed at a domestic audience, as President Putin sought to channel Russian pride in defeating Nazi Germany into support for his invasion of Ukraine. For the first time since Russia began their invasion of Ukraine, Mr. Putin acknowledge the costs of war insisting again that Russia had been forced into the war and made an acknowledgment of the toll of the fighting, promising that his government would do "everything to care for" the families of dead soldiers.
In other developments: President Emmanuel Macron of France on Monday called for a "stronger and more sovereign" Europe, even as he dashed Ukraine's hopes of joining the European Union anytime soon. The Ukrainian military has waged a fierce counteroffensive in the east, forcing Russian forces to redeploy to the area around the city of Kharkiv, Ukraine's second largest city. In the territories they have seized in southern Ukraine, Russian forces are replacing road signs, routing the internet through Russian servers and stepping up security, as Moscow intensifies efforts to bring the occupied areas under its control.
CASUALTIES TOLL:
10,000-25,400 killed (estimated)

6,000 Russian soldiers killed and 3,825 injured.
14,000 Ukrainian soldiers killed and 16,000 wounded