Congratulations to Mrs. Ramstetter-Balluck on being our Teacher of the Year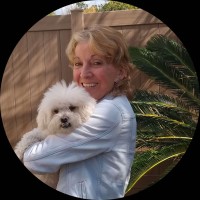 Congratulations to Mrs. Ramstetter-Ballock on being our Teacher of the Year.
Our assistant principal, Dr. Slim, gathered some very important aspects about "Miz Ram's" accomplishments as submitted  by Gilbert Staff.
Michele Ramsetter teaches from the heart. She forms solid, genuine relationships with her students and is everything a teacher in Alternative Education should be. She is kind, caring and is not afraid to try new things if it will help improve education for her students.
Michele also serves as our school's WASC Coordinator and works closely with staff to organize and collaborate in writing our WASC report. This is a difficult process yet Michele makes it look easy. She has the experience, relationships and knowledge of our Alternative Education program to get the job done.
What is most impressive about Michele is that she crafts standards to individually meet the needs of our students in her lessons. She is always seen after hours helping in her classroom and her calm demeanor has a positive affect on our students and staff. She is someone everybody can come to to seek help and support.
This award has been a long time coming. Michele is a hero to the student staff and families in Alternative Education.