Blood Drive at Gilbert High School 2021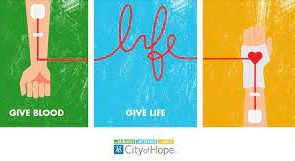 ASB is hosting a Blood Drive on December 14, 2021 8 a.m. to 2 p.m. for the City of Hope.
The Blood drive will be held inside of Gilbert High School's cafeteria 1800 Ball Road, Anaheim , CA 92804
All donors will receive a $10 In-n-Out gift card for their blood donation.
Donors must: Bring a valid photo ID to the  blood drive and be in good health the day of the drive no COVID 19, cold or flu like symptom and eat a healthy meal/snack and drink water before donating
Do NOT donate if you: Have been diagnosed with or are suspected of having COVID 19 within the past 14 days and have not been fully vaccinated.