First Annual Holiday Poetry Slam Wednesday, December 15th at Lunch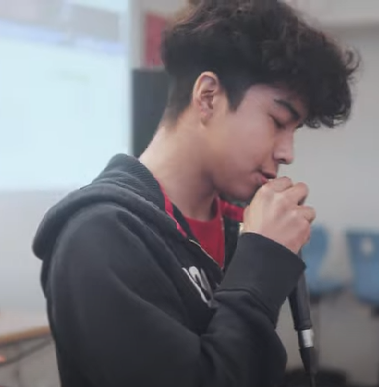 Attention Attention!
Our First Annual Holiday Poetry Slam is happening this Wednesday December 15th. Our 2021-2022 Poet Laureate, Maritza McKenna, will be hosting this event. Teachers, staff, and students will all be participating together. There will be special surprise alumni guests too, and more! Rumor has it, there will be a grand prize for the best talent, the most creative performance and the most original poem!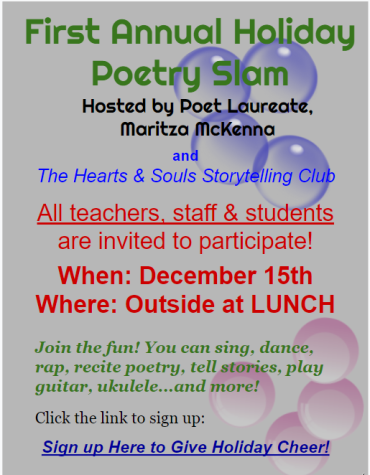 Fill out the google form on the bottom of the page and bring your best lyrics, poems and stories and wow us with them!
Write some words that will bring holiday cheer, joy and some Gilbert magic. If you want more information about the biggest event of the winter, please visit Ms. Frese in room 12.  So far "Jedi Knight" Mr. Lara and "Cool Breeze" Ms. Frese are signed up to perform in the Poetry Slam. Sign up here and join in the fun!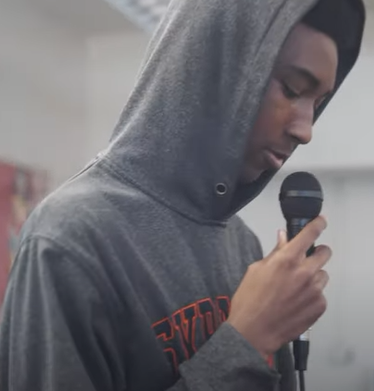 Click to sign up here:
https://forms.gle/bLCkd8sgL5uXrxhz6