What Is Día De Los Muertos?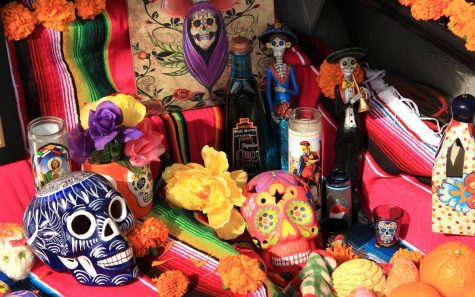 Día De Los Muertos, a day that many Hispanic families across North and Central America tend to celebrate. Families come together to honor the loved ones that have passed away, pray and tell stories about them. For many it's a sacred day, but it can also be joyous. Día De Los Muertos is known for the skulls and the skeletons, but the most important thing [central component] is the Ofrenda (offering).
The ofrenda consists of the collections of the things that the honored dead liked, so it is dedicated to them. Candles are used to welcome the dead to their altars, as so as the cempasuchitl (marigold) flowers, their scent helps lead the dead to their altar. Butterflies, flowers, and skulls are used as symbols for this day.
Many people confuse Día De Los Muertos for Halloween because they both have huge resemblances, but they each have their own significant importance.
High schools across the State, have started to allow the staff and students to celebrate this day. It also allows the staff and students carry their traditions outside of their homes. At Gilbert, Mrs. Fagu's art classes created mini altars and Ms. Frese's English classes wrote small stories about their loved ones that passed away as a way to honor them.