ASB Candidates Share Their Messages. Be Sure to Vote!
Today is Gilbert High School Election Day. You will be voting for 4 ASB Positions on campus: ASB President, ASB Vice-President, Commissioner of Pep/Activities, & Inter-Club Commissioner. The polls open at 7:00am and will remain open until 11:59:59pm. Please check your student Gmail for the ballot. The results will be announced on Monday during the announcements. Meet the Candidates:
SAHAR HAIDARI ~ Senior running for ASB President:
Good morning gladiators, It's Sahar Haidari speaking. I'm a senior and I'm running to be your 2021-2022 ASB President. With your vote, I promise you I will put my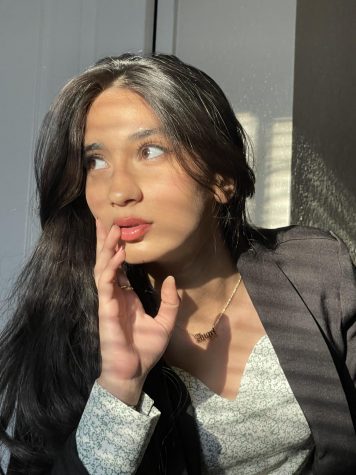 best effort to make our school the best in the district! I am dependable and won't let you down! I am very social and love to speak so you could count on me at rallies and any kind of activities!
Also, I will love to work with our ambassador and ASB team to improve our school. My objective is to make Gilbert more student lead. Although it may seem tough, I am very determined and believe I can do what I set my mind to!
I will be the bridge of communication between our students and administration! You will never be confused by our school activities again! I will be the best president there could be and make the necessary improvements everyone wants and needs! If you want our school to change for the better and your voice to be heard, let Sahar Haidari be your voice, so make the obvious choice. Vote for your voice! Sahar Haidari ASB president. Thank you.
---
PAOLA CUENCA ~ Senior running for ASB President
I would like to properly introduce myself to everyone. My name is Paola Cuenca, and I am a part of the Class of 2022, which also means I am a Senior here attending Gilbert High School like most of you.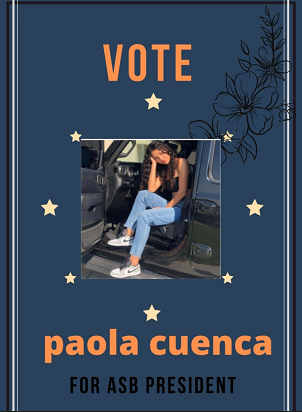 Gilbert is a better school than what many of us were led to believe. There are so many opportunities here for students to achieve.
One elective, in particular, is the ASB program. It's a really great class that I enjoy and is probably one of my favorites. That's why I would like to announce to everyone that I am running for ASB president here at Gilbert High School. I for one in particular think that making memorable memories as a student in high school is what it's all about, especially if you're a senior, you wanna make the most memorable moments so when you're older you have something to look back on and reflect on as an adult – experiences you can have like participating in school dances, after-school programs, and fundraising events.
Basically, something to keep you motivated to be the best version of yourself that you can be. I want to help everyone at this school meet that goal of making the most cherishable memories as a young adult in high school especially if this might be your last year of high school. I also would love to encourage our seniors this year to keep doing their best to leave it all at school I would love to see each and everyone one of our seniors on graduation day, counting to three and turning our tassels to our graduation caps and throwing them in the air as the crowd of parents are in "awe" because we all accomplished this together.
If you want to make this your most memorable year of high school or just want to be the best version of yourself that you can be this year, vote for me, Paola Cuenca, for ASB President – a little bit of motivation can help so many people in so many ways, I also wanna make this the best year for you guys. My name is Paola Cuenca and this is my run for ASB President.
_____________________________________________________________________
KENIA RODRIGUEZ ~ Junior, running for ASB VICE PRESIDENT
Hey Gladiators! My name is Kenia Rodriguez, I'm a junior & I am running to be your next ASB Vice President. Although my years of leadership are limited, I have taken several leadership roles. In class, I am usually the group leader on school projects and with group work. However, my biggest success being a leader is leading my group in a student law program at UC Irvine School of Law. That was one of my proudest moments, especially when I got an award from the program.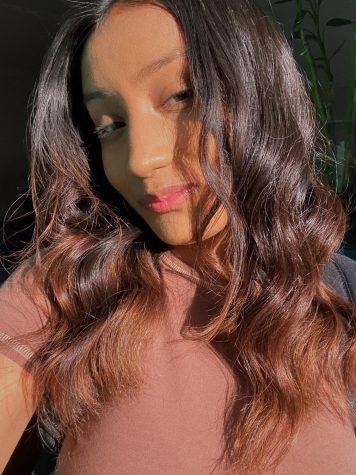 I am running to be your ASB vice president. If I am elected for this position, the future president and I will plan many fun activities for everyone. Have you ever sat at a school event and thought about things that could've made it better? As your vice president, I want to hear everyone's ideas because your voice matters and I'm here to prove that. School distracts many people from their problems outside of school and I acknowledge that, so I would like to add more after school activities. This role is a big responsibility and I believe I will be able to handle it and do my job right. I prioritize and take my goals very seriously. This year, my biggest goal is to make Gilbert a fun and safe place to be for everyone.
Remember, a Vote for Kenia Rodriguez for ASB Vice President is a vote for the change our school wants and needs. Thank you for your time and I hope you have a phenomenal day.
_______________________________________________________________________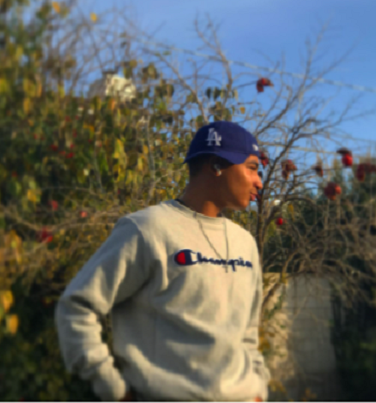 ROMEO PRICE ~ Candidate for Commissioner of Pep
Wasgood, Gladiators? I am Romeo Price. I am a senior and I have been a leader for groups & projects during my high school experience. I am running for Commissioner of pep/activities. My plan for Gilbert High School is to make everyday a memorable experience. I believe I should be elected for this position because I want students looking forward to coming to school and having fun at the events we will have planned in the future. "Don't Hate Just Appreciate"
_________________________________________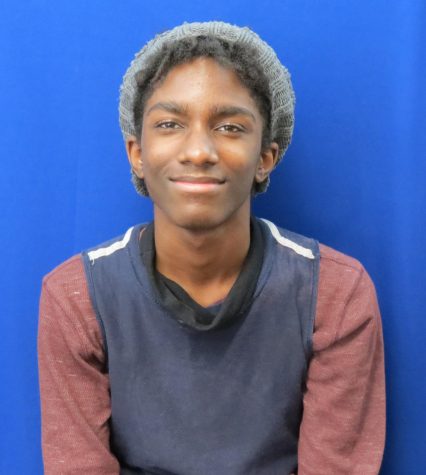 I am Justin T. Lattimore, a sixteen year-old student running for the position of Inter-club Commissioner. I don't have very much experience in terms of leadership, but I am confident that this position is well within my capabilities. Not only do I have a very flexible schedule; I'm also always looking to help all the clubs on campus in any way I can. In electing me, be sure that you will also secure a convenient and fun experience for club members in the near-future.