The New Norm: A Culture Cultivated By The Pandemic
As the pandemic continues to run rampant, society has learned to adapt to what is now considered normal. The pandemic has significantly affected how we go about our daily lives. For example, on March 19, 2020, California became the first state to issue a stay-at-home order, mandating all residents to stay at home except to go to an essential job or shop for essential needs.
It is currently, May 19, 2021, just a little over a whole year since the start of quarantine. Over the span of a year,  there have been drastic changes in how society operates. Firstly, let's address how the pandemic has influenced interactions between people and businesses outside of their homes. People are encouraged to wear masks when entering an establishment or wherever there are quantities of people. Customers at certain places have even been denied entry or service due to being mask-less. Businesses that require close human proximity in social settings such as bars, restaurants, gyms, and movies have either gone out of business or had to temporarily shut their doors. 
What about curbside pickup and shopping for groceries online? That is the new norm that our society is leaning towards, a life around automation and online applications. People are more dependent on technology than ever. In the job sectors, interviews and meetings are being held on systems such as Zoom, Microsoft Teams, and Google chat. Business signs that say credit card or debit only is only the beginning of the new norm.
As our society continues to progress its way slowly back to normal, the standard to our lives is clear. We must accept the new normal for the safety of humanity and the sake of our sanity.  
View Comments (1)
About the Contributor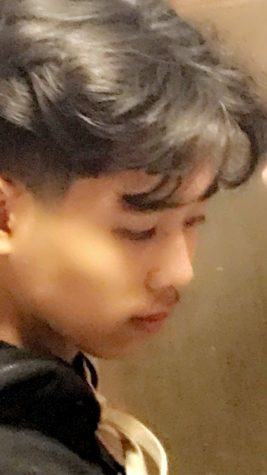 Kalvin Vannavong, Staff Writer
Kalvin is currently 17 and a senior at Gilbert, he is expected to graduate in May of 2021. This is his first semester in Journalism. He enjoys listening...