Aaron Angotti Will Represent Gilbert High School as Student Ambassador
Meet the New Man for the Job
After a rigorous interview process,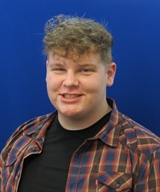 Aaron Angotti has been chosen to be Gilbert High School's new student ambassador.
***(Add more about Aaron, is journey, his words…his Gilbert story, and his quotes about serving the students at Gilbert…)***
While working in Ms. Lee's program for a few semesters, Aaron was invited to participate in Friday Night Live with Ms. Resch. After Aaron served his community participating in FNL last year, Ms. Resch recommended Aaron to participate in ASB. Independent Studies teacher, Ms. Lee,  principal Mrs. Callaway, and ASB adviser Mr. Dechene took part in the Student Ambassador nomination and selection process. When asked about Aaron's nomination to the Ambassadorship, Ms.Lee said,  "I am so proud of him and thankful to all who support him." She praised his skills and qualifications, and truly feels Aaron has all that it takes to make a great student leader. "He will represent us very very well. Aaron cares. He will be looking out for Gilbert."
Journalism adviser, Ms. Frese, is looking forward to publishing Aaron's student ambassador news reports in the Gladiator Times. "This will be a new feature this year," she said. Ms. Lee declared her confidence in Aaron as a potentially great contributor by adding, "Aaron is an excellent writer. When it comes to projects he goes above and beyond."
About the Contributor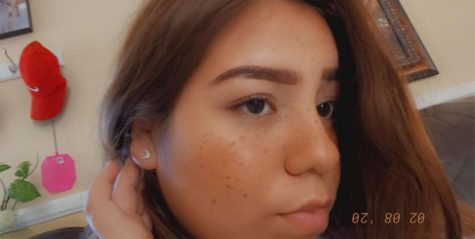 Angeline Romero, staff writer


Angeline is a 16 year old, junior. She can come off as shy and awkward at first, but then after she gets comfortable she can be dorky and weird. She...