Better Late Than Never, Soapbox Comes Back
Better Late Than Never, Soapbox Comes Back!
Jimmy Serrano
May 11 2020
When us students were still strolling across Gilbert campus we had a speech competition called Project Soapbox for students to speak out on issues that are important to them and believe they're community should be involved as well. The contest was before school closing, they meant to announce the winners soon but it's better late than never! 
The top 2 winners for this contest go by the names of Guadalupe Urrutia with her speech on "Teens and Gang Affiliation", followed by Marissa Johnson on her speech on "Sex Trafficking". The Student's Choice Award winner which was voted by student audience members was Anthony Attalla who had "The importance of youth voice".
Their speeches were very moving! The key to a successful Soapbox Speech is that combination of the student's personal passion and factual research on the issue. 
If you have or had any of these students in a class, let them know how proud of them you are of what they've achieved, since we aren't able to host an award's ceremony like usual.
Make sure to participate in next year's Soapbox Speech Competition and get classmates to join along!
About the Writer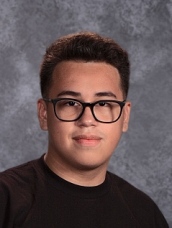 Jimmy Serrano, Staff Writer
Hey ! My name is Jimmy Serrano. I'm attending Gilbert High School in my Junior Year.