Glad Times!
Glad Times
Jimmy Serrano
11 May 2020
Gilbert High School, our school that has been shutdown due to the virus known as the coronavirus. School will be back on the date of August 12 but to the new kids who have to come and experience Gilbert for the first time might be nervous and not know how it might be like, so i've taken it upon myself to ask a friend on how their experience has been at Gilbert since they've just recently come this year or quarter.
I asked my friend Jesse Ballesteros to tell me about his experience at Gilbert and so far it seems as if he's enjoyed himself so far. Jesse is a hard working kid just like any other kid at gilbert with average grades. So far his experience has been great. Jesse's experience with the teachers have been so far better than the previous ones he's ever had saying they actually make him feel motivated and actually like to help him with assigned work. Due to the virus Jesse was only able to do half his quarter at Gilbert but had to take time to adjust to the new setting and working pattern, but aside from that couldn't look forward to returning to make up his credits going back to Gilbert High School.
My experience so far ever since I've gone to Gilbert has been great as well. I've recently come 2 quarters ago and couldn't feel better on campus than anywhere else with the polite teachers and securities. For me personally first arriving and hearing the news about going to gilbert sort of frightened me and didn't know how to feel so I asked fellow classmates of mine and told me it wouldn't be bad. I was worried for nothing! Gilbert has honestly made me feel great and encouraged to always do my work along with the teachers being there for me nonstop. If you're a new student arriving at Gilbert feeling nervous you shouldn't have to! Our campus is safe. See you on August 12
About the Writer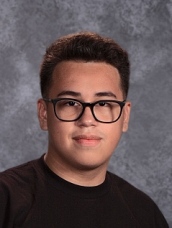 Jimmy Serrano, Staff Writer
Hey ! My name is Jimmy Serrano. I'm attending Gilbert High School in my Junior Year.