Dux & Tux 2020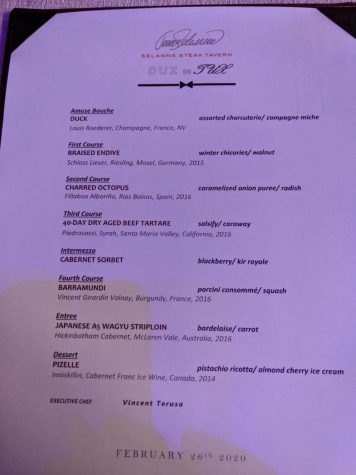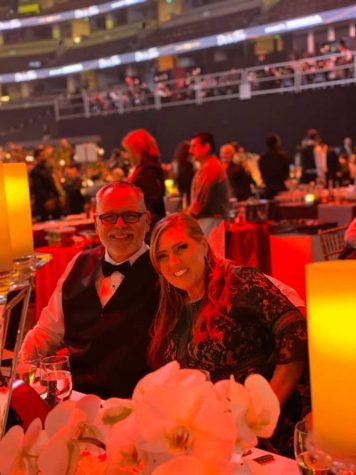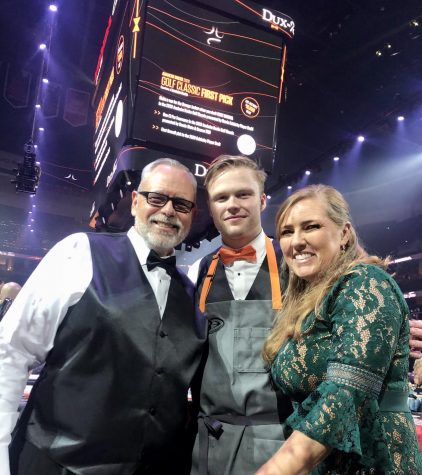 Here at Gilbert, one of our lead counselors had a chance to attend the Dux & Tux event at the Honda Center in Anaheim. This event is mostly fundraising for charities. I interviewed Mrs. Briquelet to see how everything went. She explained how each table was numbered and a specific restaurant and player were assigned to it. Teemu Selanne has a restaurant called "Selanne Steak Tavern." He was assigned to them but sadly he was not there because his son had a hockey game and of course you can't miss a game, those are the rules. Her table started off with Duck and a salad. Which according to Mrs. Briquelet, the salad was very delicious. The player that was assigned to her table was Max Jones (49) who is a forward for the Anaheim Ducks and was drafted by the Ducks 24th overall in the 2016 NHL Entry Draft. She usually talks to the players such as Josh Manson, Ryan Getzlaf, etc. Here are some pictures that Mrs. Briquelet shared with me. 
About the Writer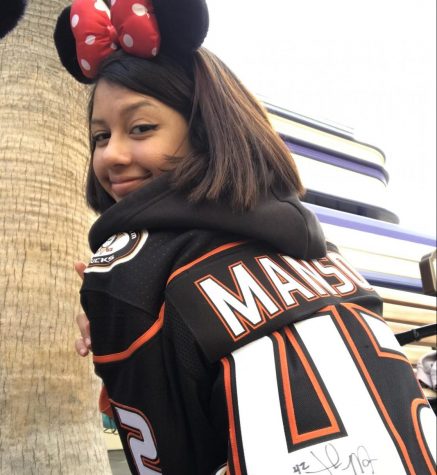 Samantha Astorga, Staff Writer
Samantha is a 17 year old senior who attends Gilbert High School and is expected to graduate in May of 2020. She enjoys watching and playing hockey. Since...