Parasite
Parasite Movie Review
Parasite tells the story of the Kim family. Father Ki-taek, Mother Chung-sook, daughter Ki-Jung, and son Ki-woo live in a small semi-basement apartment. The family has a job folding boxes and they struggle to make ends meet. Ki-woo's friend tells him he needs someone to take over his job as tutor for the wealthy Park family's daughter, Da-hye. Ki-woo has no prior history of tutoring but says he does and accepts responsibility of tutoring her. Upon tutoring Da-hye he meets their son Da-song and tells his Mother he knew a woman from the U.S. who was great with kids. Who is secretly his sister. Throughout the movie the entire Kim family one-by-one begins working for the wealthy Park family.
The message of the movie is that money can drive people to great lengths. What's socially significant about the film is the family living in poverty sees an opportunity to work for the wealthy family and they are pushed far enough to lie and become cons. The film results in the youngest child Da-Song being rushed to the emergency room because he passed out, Ki-Jung being stabbed in the chest and bleeding out, and Ki-taek stabbing and killing Mr. Park. So it also relates to the saying "money is the root of all evil" because of what it makes people do. 
Parasite was probably the biggest shock at the Academy Awards scoring four awards and making history being the first non-English language film in Oscar history to win the award for Best Picture. This was huge considering the lineup of fellow nominees including Once Upon a Time in Hollywood, 1917, and Joker.
Parasite was a great movie deserving of the awards that it won and the attention that it has been getting. Don't let the subtitles or foreign language stop you from watching the film because you don't know what you're missing out on. In the words of Bong Joon Ho, "Once you overcome the one-inch tall barrier of subtitles, you will be introduced to so many more amazing films."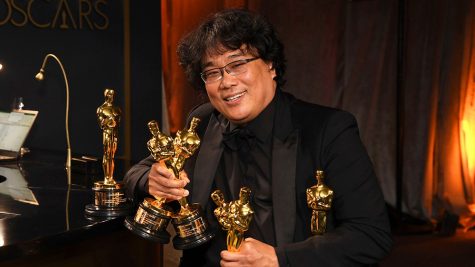 About the Writer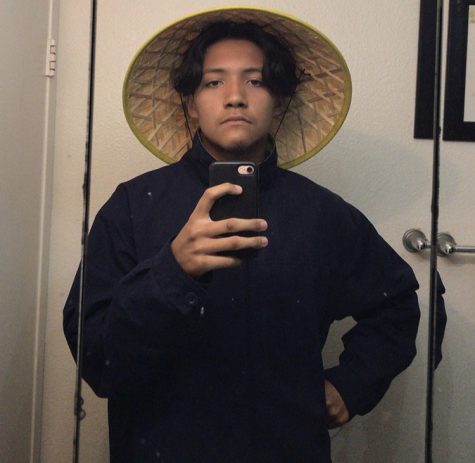 Tristian Corona, Staff Writer
Tristian was born on April 29, 2003. Currently 17 and a senior entering possibly his final quarter at Gilbert High School. I feel there is not much to...