The Knott's Story
It's normal for teenagers to have a job while they are still in highschool. They either work in fast food, retail, malls, or even an amusement park. Well for most students here at Gilbert or any other auhsd schools, they happen to work at Knotts Berry Farm. Knotts is an easy job to get and a good environment for students who are barely starting at their first job ever. With the help of some employees I got to see what it felt like working at the one and only Knott's Berry Farm. My first interview was with a student named Brian Hernandez who works in the Park Services department. 
Interview #1: "How is it working at Knotts and what do you do?"
Brian: "It's very fun working here. You get a lot of benefits such as discounted food, items in the gift store. You get to pick between a windbreaker or a faux jacket so you can wear over your uniform. I currently work in Park Services which is custiondal. I learned a lot about properly cleaning and helping others as well." 
My second interview is with Eli Gonalez who currently works as a Game attendant.
Interview #2: "Do you enjoy working in games? And what do you do?"
Eli: "I enjoy it so much because it's very fun working in games and being able to interact with different customers. Believe it or not there's a lot of people from around the world who come to visit." 
  Thankfully right now they are hiring part time for students who want or need a job but still focus on school. Here is the link for anyone who is interested in applying. 
About the Writer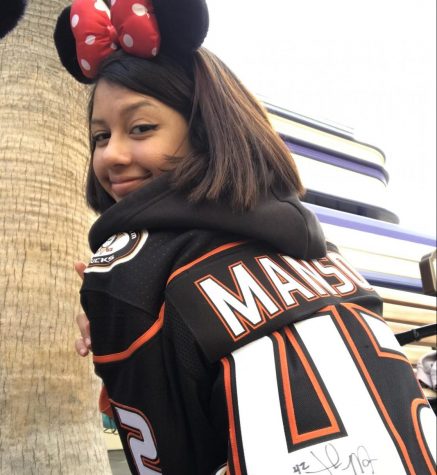 Samantha Astorga, Staff Writer
Samantha is a 17 year old senior who attends Gilbert High School and is expected to graduate in May of 2020. She enjoys watching and playing hockey. Since...