Being a Working Teen
Destiny Montgomery, Staff Writer
September 19, 2019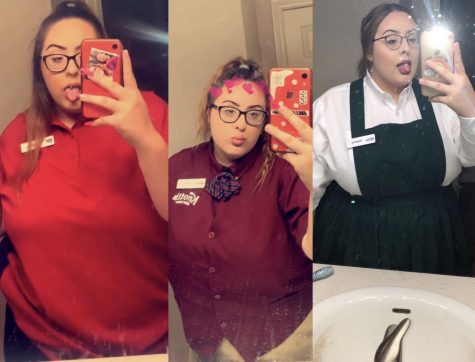 Growing up we're all excited to be older and do adult things, like get a job!  The moment I turned sixteen my new interest was applying for jobs, in just a few months I came to realize how hard it was to actually land one.  From the moment I turned sixteen it took me ten months to find the job that I have currently been working at, for about ten months now. Sixteen applications later I got a call back from Knott's Berry Farm, as nervous as I was for the interviews, it was actually a simple process. 
 In mid November I was officially hired as a Guest Services Associate.  Working was a completely new environment for me but it was easy to get the hang of .  I met some of my closest friends at my job and I have developed less fear of talking to strangers.  Before getting my job I would have considered myself a pretty anti-social person. Being forced to communicate with people everyday was scary but I am so glad that I had the opportunity to become more comfortable with it.  I am not gonna sit here and act as if working isn't hard and there aren't bad days, but like in every job there are many stressful situations that happen on a regular basis. Being in Guest Services you deal with a lot of angry people and it can be tough to deal with them in a polite manner and often I don't even know what to say , I caught myself feeling stuck or nervous in these situations.  What I find works best for me is taking a few seconds to recoup, I take a few breaths to clear my mind and finish what had started. 
 Knott's Berry Farm is my first job and I am really glad it was, it has taught me many things that I use on a daily basis.  Over this past summer I had the opportunity of working for our water park across the way, Soak City. A new environment was really refreshing and I enjoyed working there.  I would recommend Knott's Berry Farm as a great job for teens especially. I can only speak for my department as all departments have their differences but Guest Services is very flexible with students and people who have multiple jobs, their flexibility has helped me so much.  For anyone who is around my age (I'm 17) I would recommend getting a job if you have time for it. Having a job has helped me stay busy, made me more social, and has made me more responsible.