Graduation May 22nd
Hang on for a minute...we're trying to find some more stories you might like.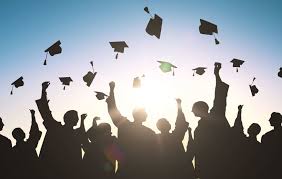 Seniors, are you graduating on time? Graduation is just 2 days away! Aren't you guys so excited? I know I am, Seniors tomorrow during 4th and 5th period we are going to do our graduation rehearsal right after lunch. Seniors in order to participate in the rehearsal, you have to have complete all your classes. Same thing goes with the cap and gown. If you still haven't bought your cap and gown, you still have today, tomorrow and Wednesday to buy it in room 31 next to room 36 from 8am-12pm, the door will close from 12:30-1:30 and would open back at 1:30-3:00. The graduation cap and gown cost $25 and for an extra tassel it will be $10. Make sure to have your Graduation Requirement sheet signed by all your teachers. SENIORS we will be getting our tickets tomorrow after rehearsal, we will be getting 10 tickets each.
Seniors it is mandatory to come back to school after graduation which is May 24th, to receive our diploma and have our senior breakfast.
About the Writer
Selena Quiroz, Staff Writer
Selena Quiroz (17) is a senior at Gilbert High School. She is a very passionate hard worker who isn't to afraid to speak her mind. Her hobbies include...