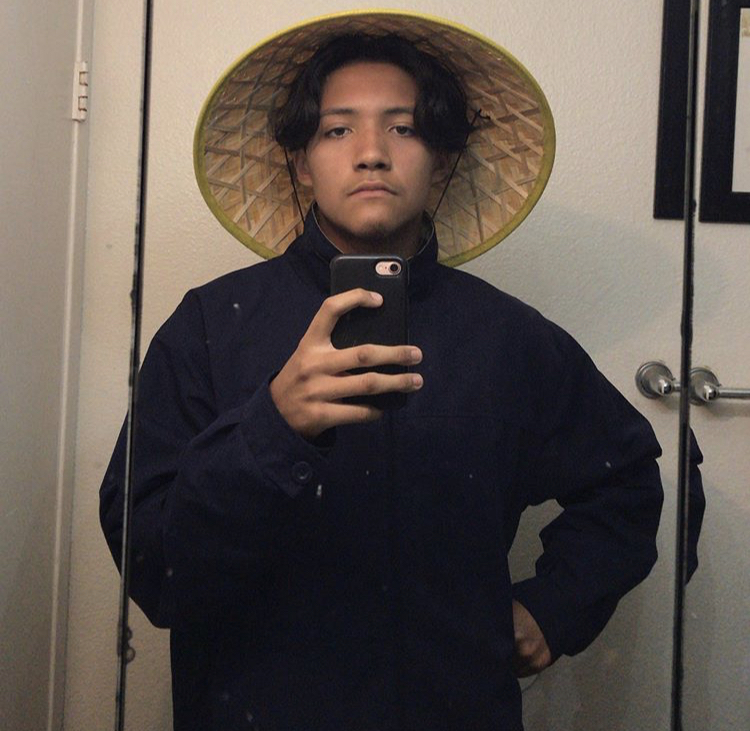 Tristian Corona. Born April 29, 2003, falling under the zodiac known to be a Taurus. Taurus is described to be determined and ambitious, which I agree as he is determined to continue his education and attend college.
 He came from Katella High School and came to Gilbert High School at the beginning of his senior year, the reason was not attending school which can be similar to other students. Tristian has many interests and hobbies. One of the main hobbies that he enjoys is watching mob movies such as Goodfellas, The Deerhunter and How High. thus making Robert De Niro, Brad Pitt and Quentin Tarantino his favorite celebrities.
Some of his interests are reading, which expanding his vocabulary and ice skating. Tristian values music and from what I know is that he enjoys more of the 90s Hip-Hop, punk rock and indie music he enjoys listening to Wu-Tang Clan, Dr. Know and The Growlers. On the side Tristian's favorite food is macaroni and cheese, a pet that he would want is a frog, and one of his fears is death. Tristian's new year resolution is expanding his knowledge by reading more books for the year 2020. 
Tristian Corona, Staff Writer
Mar 11, 2020

Congratulations, March Graduates!

(Story)

Mar 11, 2020

World's Finest Chocolate Fundraiser

(Story)

Mar 11, 2020

Max Von Sydow Passes Away At 90 Years Old

(Story)

Mar 05, 2020
Mar 04, 2020
Jan 24, 2020

Film Awards Season is Here

(Story)

Jan 16, 2020

The Genius of Joker

(Story)