First Term Gladiator Graduates
Hang on for a minute...we're trying to find some more stories you might like.
First Term Graduates
By Annaysa Sanchez, Staff Writer, GladTimes
October 3, 2018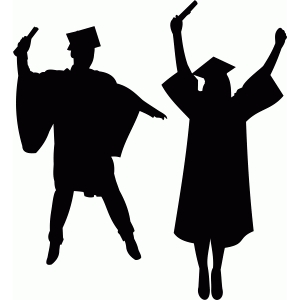 Here at Gilbert High, we have a good handful of students who are in the category as a first term graduate. This means they are all caught up with their credits and ready to walk across the graduation stage in May. This is a huge accomplishment for most students in which, they are ready to take the huge step into the adult world. The best part about being a graduate from Gilbert High School is that every student here has a story on their ups & downs! Read the short bios about our current Gladiator Graduates:
Steven Aguirre, a former Gladiator student, has a very motivated mindset. Steven is 18 years old and currently is working at Smart & Final while being a full time student. He expresses that he is very excited to graduate from high school and is ready for this new chapter! Steven plans to attend a popular community college in our area called, Fullerton College, to major in business. Being a business owner and working in the real estate community is a sight he is striving for in his future. He would like to share a few words of advice to the students here at Gilbert who are trying to graduate, he says "Don't procrastinate and to never give up".
We have another Gladiator student named, Kayla Alvarez. She has only attended Gilbert High School for about a month. She said that her experience here was great, she loved her teachers and got more assignments done at Gilbert compared to her work skills at her home school Loara High School. Kayla did participate in sports while being at her home school Loara. She enjoyed playing water polo, but ended up getting bad grades so that caused her to quit the team. Kayla indeed is focused and has a plan after high school, she wants to attend Fullerton College to be in their massage therapy program. She is 18 years old and is ready to begin the new chapter as soon as possible! She loves to sew clothes, cook and do art, but she plans to take her massage therapy to a great level financially. In five years from now, she wants to be "making money and to be stable" she expresses. She also has few words of advice to the students who are struggling to keep focused in school, " do what you want to do and never give up!"