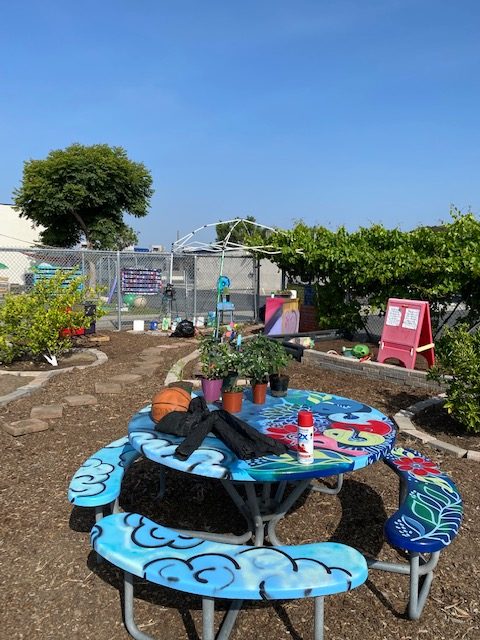 Our students have been making progress with the community garden It's coming right along. They have chosen a garden design created by one of our students.
they have been working very hard to clear everything  and have started to put things together to make that design come to life.
Now their is goal is to have a gazebo in the center of the garden for teachers to conduct classes out in nature.
Any and all donations $$ for the gazebo is needed. Donations of plants, planters, fruit trees, tires, garden tools, pallets, patio furniture, pavers, old furniture, etc, etc, etc. are welcome