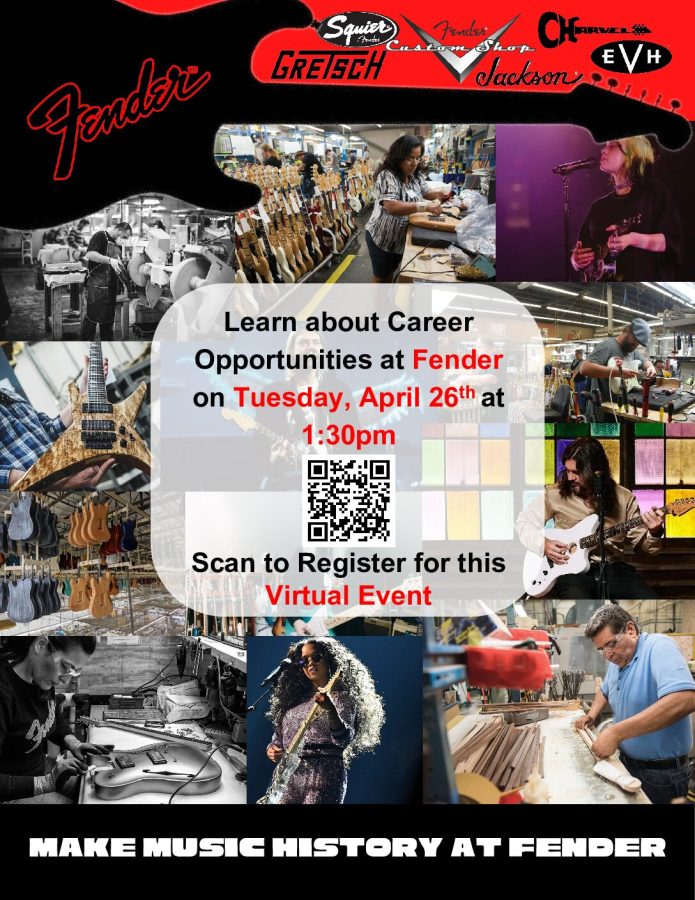 Students if you are interested in talking with or being in a virtual event with Fender then join this event.
Fender Musical Instruments Corporation is the world's leading guitar manufacturer! Join AIME in partnership with Fender Musical Instruments Corporation for a virtual career exploration event that will be held virtually on each school campus. The event will focus on the DESIGN, MANUFACTURING, and BEHIND THE SCENES CAREERS that PRODUCE some of the world's greatest musical instruments.
If this is sounds like something you would love to do join us on Tuesday, April 26th at 1:30 PM.
Please register ASAP as registration will close once event capacity is reached. Scan the QR code here, or ask your teacher to help you.