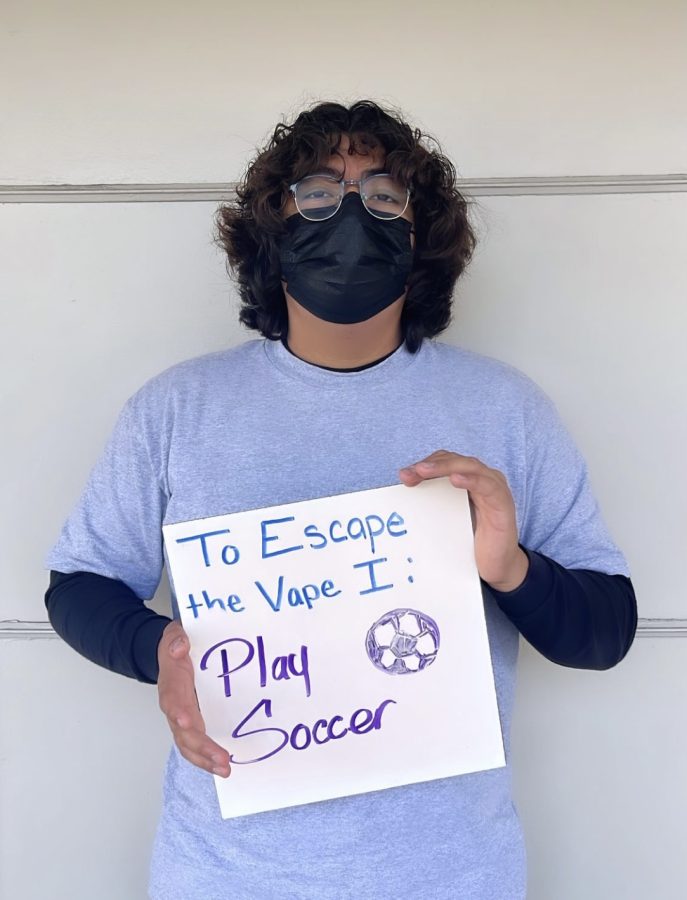 On Tuesday, the ESCAPE THE VAPE  Activity featured ASB students going room to room to ask students how they can "Escape the Vape" with a positive hobby or interest. Here are some of our Gladiator responses:
"TO ESCAPE THE VAPE, I…"
SLEEP!
PLAY DRUMS
WRITE MUSIC
PLAY SOCCER
PLAY GUITAR
HANGOUT WITH MY GF (significant other)
We hope that this helps everyone stay healthy and stop you from vaping.