New News Staff Has 2020 Vision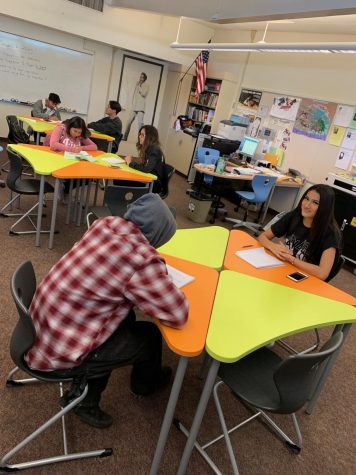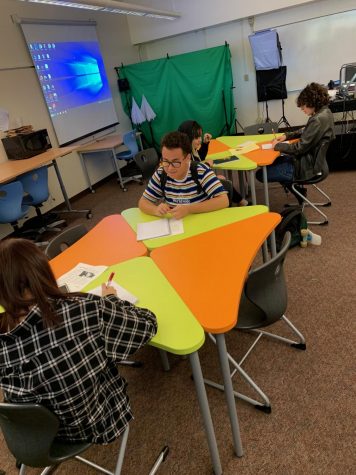 2020 welcomes a new crop of staff writers to the Gladiator Times journalism class. These brave, bold news students will be joining a few fierce veterans in managing the website which hosts our school news: www.gladiatortimes.com. They will be researching and writing the stories that tell our story. They also are responsible for delivering the morning announcements, and for using photography and video to document the imagery that shapes our school year.
Please welcome to the staff: Madeline Rodriguez, Jimmy Sorano, Danny Osegueda, Melany Gomez, Samantha Garduno, Tristian Corona, Samantha Astorga. The Gladiator Times is excited to see new names and faces forming the ongoing Gilbert story. And welcome back to the newsroom: Stephany Diaz, who manages the Instagram @gladtimes2020, staff writer Edgar Gonzalez, entertainment writer Jeffrey Moso, and editorialist Colby Morton-Romay.
The newsroom is buzzing with breaking news and seeks to hear yours. If you have a story to tell, a newsworthy item for the spotlight, or a specific announcement, please send it to Ms. Frese at [email protected]