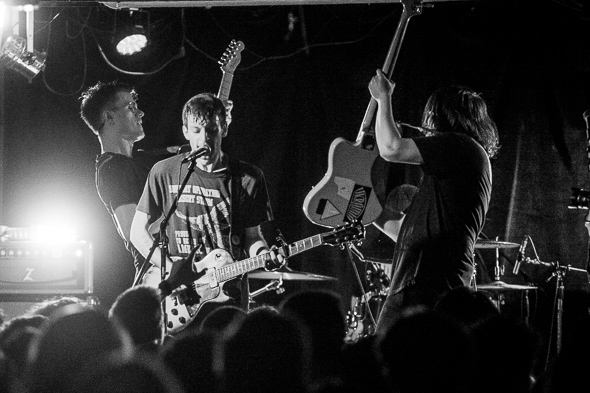 Matt Forsythe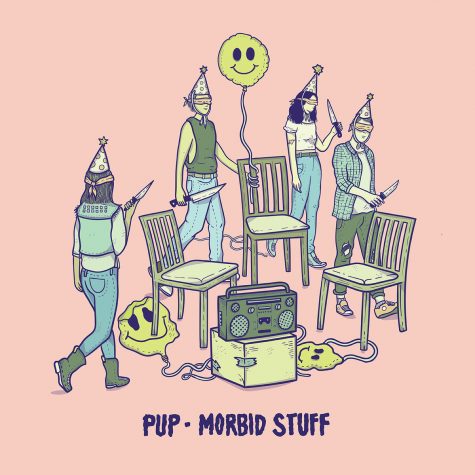 Three years after their highly praised sophomore album's release, the Toronto-based Rock band, PUP, has released their long-awaited follow-up that, seemingly, blew the Punk scene off of life support and back on an anarchic melodic high!
Right out of the gate, PUP's leading track blasts you with an intense scratchy guitar riff that leads into a heavy-hitting harmony of punk. Obsessive death-fueled thoughts, anxiety-induced nausea, and self-hatred run rampant throughout the duration of the album. From the tinnitus-inducing Full Blown Meltdown to the soft campfire-esque introduction of Scorpion Hill, PUP covers all boundaries.
The quartet's lyrical ability paints a gruesome image of punk self-expression that will burrow into your head and headbang till death do you part. Here are some of their most poignantly motivational lyrics:
The glass was cracked and the man staring back 
He don't look like me anymore
And if the world is gonna burn
Everyone should get a turn to light it up
With you not around, it was starting to set in
Howled till my voice was totally shredded
And I'm losing interest in self-help
Equally bored of feeling sorry for myself
It's been a couple of days
Since I've had a full blown meltdown
To conclude, PUP has once again defied all possible expectations and, in my opinion, bombarded both the music industry and punk scene with what might be (one of) the best album(s) of the year, and I cannot recommend enough you listen to this absolute f**king masterpiece.